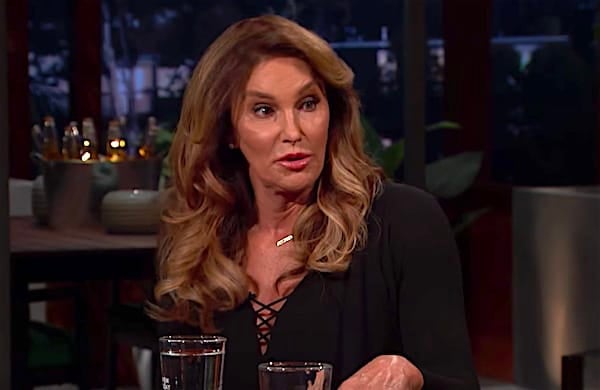 Noted Republican Caitlyn Jenner apparently just realized that Donald Trump is not doing the right thing for LGBTQ people and published an op-ed in the Washington Post attempting to save face.
Wrote Jenner: "I believed I could work within the party and the Trump administration to shift the minds of those who most needed shifting. I made many trips to Washington to lobby and educate members of Congress, other Washington policymakers and powerful influencers. These meetings were generally positive and almost always led to encouraging conversations. Despite the criticism I received from segments of the LGBTQ community for engaging with this administration, I remained hopeful for positive change. Sadly, I was wrong…Believing that I could work with Trump and his administration to support our community was a mistake."
Read the full op-ed here.
Jenner's op-ed comes on the heels of a report in the New York Times that the Trump administration has been circulating  a proposal to legally erase transgender people by creating a federal legal definition of gender.
The NYT: "The department argued in its memo that key government agencies needed to adopt an explicit and uniform definition of gender as determined 'on a biological basis that is clear, grounded in science, objective and administrable.' The agency's proposed definition would define sex as either male or female, unchangeable, and determined by the genitals that a person is born with, according to a draft reviewed by The Times. Any dispute about one's sex would have to be clarified using genetic testing."
According to the memo seen by the NYT, the Department of Health and Human Services is proposing that "Sex means a person's status as male or female based on immutable biological traits identifiable by or before birth. The sex listed on a person's birth certificate, as originally issued, shall constitute definitive proof of a person's sex unless rebutted by reliable genetic evidence."
Said Trump to reporters on his way to Houston for a rally Monday evening: "We're looking at it. We have a lot of different concepts right now. They have a lot of different things happening with respect to transgender right now. You know that as well as I do, and we're looking at it very seriously. I'm protecting everybody. You know what I'm doing? I'm protecting everybody. I want to protect our country."