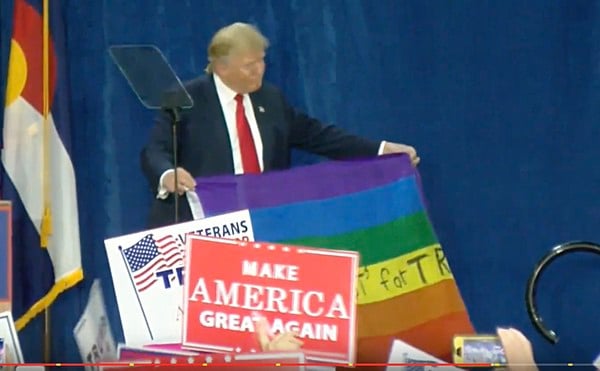 Back in August, a directive issued by the Department of Labor's Office of Federal Contract Compliance Programs (OFCCP) broadly expanded the rights of businesses with federal contracts to raise a 'religious exemption' if they're accused of discrimination.
Now, the Trump administration plans to go further, Buzzfeed News reports: "The Trump administration is currently planning to create a formal religious-liberty regulation for businesses with federal contracts, which would create a loophole in an Obama administration policy protecting LGBT workers, according to several people familiar with the Labor Department's plans who spoke to BuzzFeed News. Unlike the August directive, a regulation would carry more legal force and is tremendously difficult to undo. It is unclear if the regulation will limit its scope to strictly religious corporations — for instance, a Jewish charity with a federal contract. The directive refers to the Supreme Court's decisions in Hobby Lobby and Masterpiece Cakeshop, which concerned closely held, for-profit businesses with religious owners, not religious corporations."
"OFCCP plans to update its regulations to comply with current law regarding protections for religion-exercising organizations," says a notice on the Office of Management and Budget's website.
When Trump took office he promised to honor a 2014 Obama executive honor protecting federal workings from discrimination on the basis of sexual orientation or gender identity.
Shocker, he didn't.