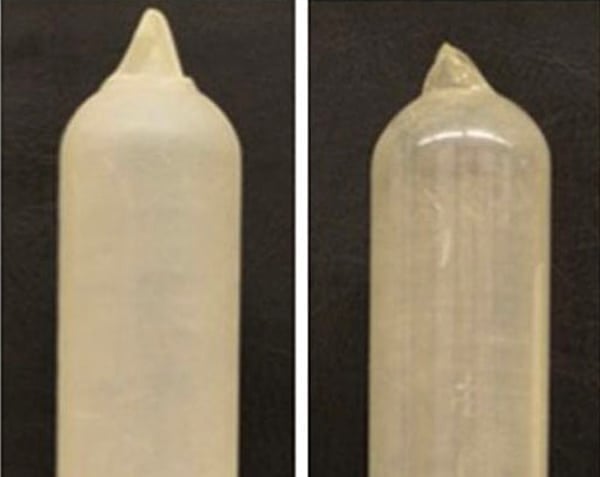 Condom innovation hasn't happened in nearly five decades, which is why a new self-lubricating condom invented by researchers at Boston University has the industry excited.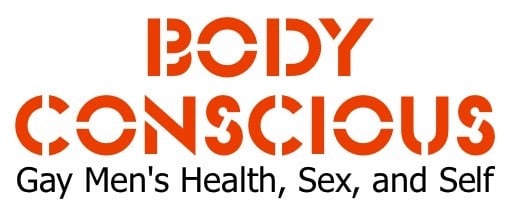 How is it different? BU Today explains: "In contrast to the popular silicone-based lubricants found in many condoms, which actually repel moisture and can be tacky and messy, the newly designed condom is coated in polymers that capture moisture from water and bodily fluids and trap those liquids on the condom surface. The result is essentially a continuously self-lubricating condom that could consistently provide a slippery sensation throughout sexual activity for extended lengths of time, without the need to stop and add any artificial lubricant. It took [researcher Mark] Grinstaff's group, which specializes in solving medical problems, more than three years of research and testing nearly 1,000 formulations to find a winning combination of latex and lubrication."
85 percent of participants in Grinstaff's study found the feel of the self-lubricating condoms more slippery to the touch than those coated in personal lube products, and 90 percent said they would prefer to use them over standard latex condoms.
The research into the self-lubricating condom was initiated thanks to grants pushing for the research from the Bill & Melinda Gates Foundation.
BU Today adds: "The persistent slick feel of the self-lubricating condom could help people overcome some of the biggest self-reported turnoffs about using condoms, which include complaints that traditional latex condoms create too much friction, reducing pleasure and causing discomfort to sensitive skin."
The condom still faces one important hurdle: it has yet to be used in practice.
Recent studies have shown that while use of Pre-exposure prophylaxis, or PrEP is increasing, there has also been a decrease in condom usage among gay men. Could the self-lubricating condom be a boon in helping to control a recent surge in gonorrhea, syphilis, and other STIs?
Recent research on PrEP usage in Australia showed that as PrEP usage increased, new HIV diagnoses decreased, but the decline came with a decrease in condom usage: "The research, which involves 17,000 gay and bisexual men in Victoria and New South Wales, shows that PrEP has been eagerly adopted. Between 2013 and 2017, the numbers of HIV-negative men taking the pills to protect themselves rose from 2% to 24%. Over that same time period, the proportion of HIV-negative men on PrEP having casual anal sex without using a condom went up from 1% to 16%. But overall, consistent condom use dropped from 46% to 31%. Of greatest concern is that the proportion of men without HIV who were not on PrEP having casual anal sex without using a condom went up from 30% to 39%. However, at the same time, new HIV diagnoses fell in the two states."
Do you use condoms consistently? Do you think you would be more likely to use a self-lubricating condom if they were available?
Body Conscious: Gay Men's Health, Sex, and Self is a new regular twice-monthly feature from Towleroad covering the unique issues gay men face with regard to physical and mental fitness. 
If you are a writer/professional with a background in gay men's health interested in contributing to this regular column, shoot us an email at jobs-at-www.towleroad.com.