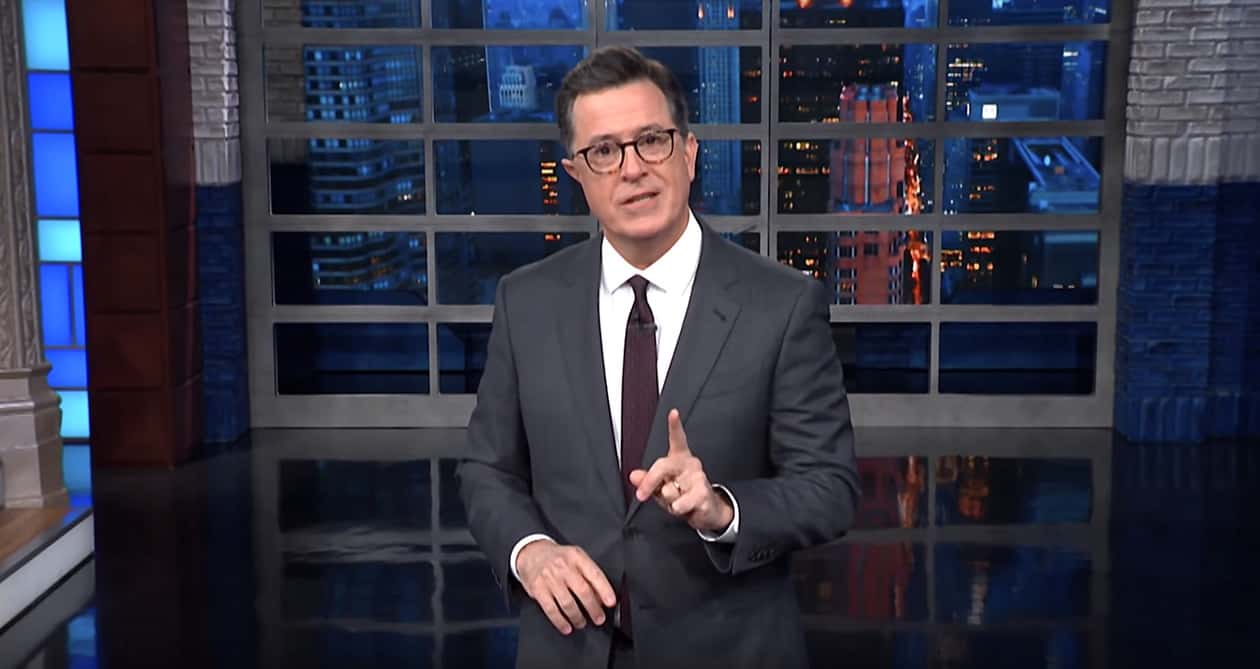 Stephen Colbert had a lot to say about the insult-slinging between Donald Trump and Stormy Daniels on Tuesday after a judge threw out a defamation case filed by the adult film actress against the president.
Said Colbert: "The judge's reasoning for why he threw the case out is — it's a little upsetting. Trump called Stormy a liar on Twitter, but Judge S. James Otero ruled that Trump's speech was protected by the First Amendment because, he said, it was the kind of 'rhetorical hyperbole' normally associated with politics and public discourse in the United States."
Colbert reacted: "It's only normal because Trump made it normal! Like how now it's normal to be buddies with Kim Jong Un yet fear the cruel and devious Canadians."
The Late Show host then read out the tweet from Trump announcing he would exact revenge on "horseface" Daniels.
"Yes, 'horseface,'" gasped Colbert. "You heard it straight from the horse's ass…"
And then Colbert noted how Stormy spanked Trump back, just like in real life, by mocking his "tiny" dick.
Quipped Colbert: "That is the most devastating presidential putdown since John Wilkes Booth shouted 'Sic semper, small-penis!'"
Colbert also suggested a way for Daniels to raise some change: "Launch a GoFundMe campaign called For '$10 Million I Will Stop Describing Trump's Penis'."
Jimmy Kimmel also commented on the exchange:
"That's not a very nice thing to say about a lady you made brief, sputtering love to after being spanked by a magazine with your face on it is it? All kidding aside, are we 100% sure he knows he's the President of the United States?"
https://www.youtube.com/watch?v=DdvuL6XLQtE