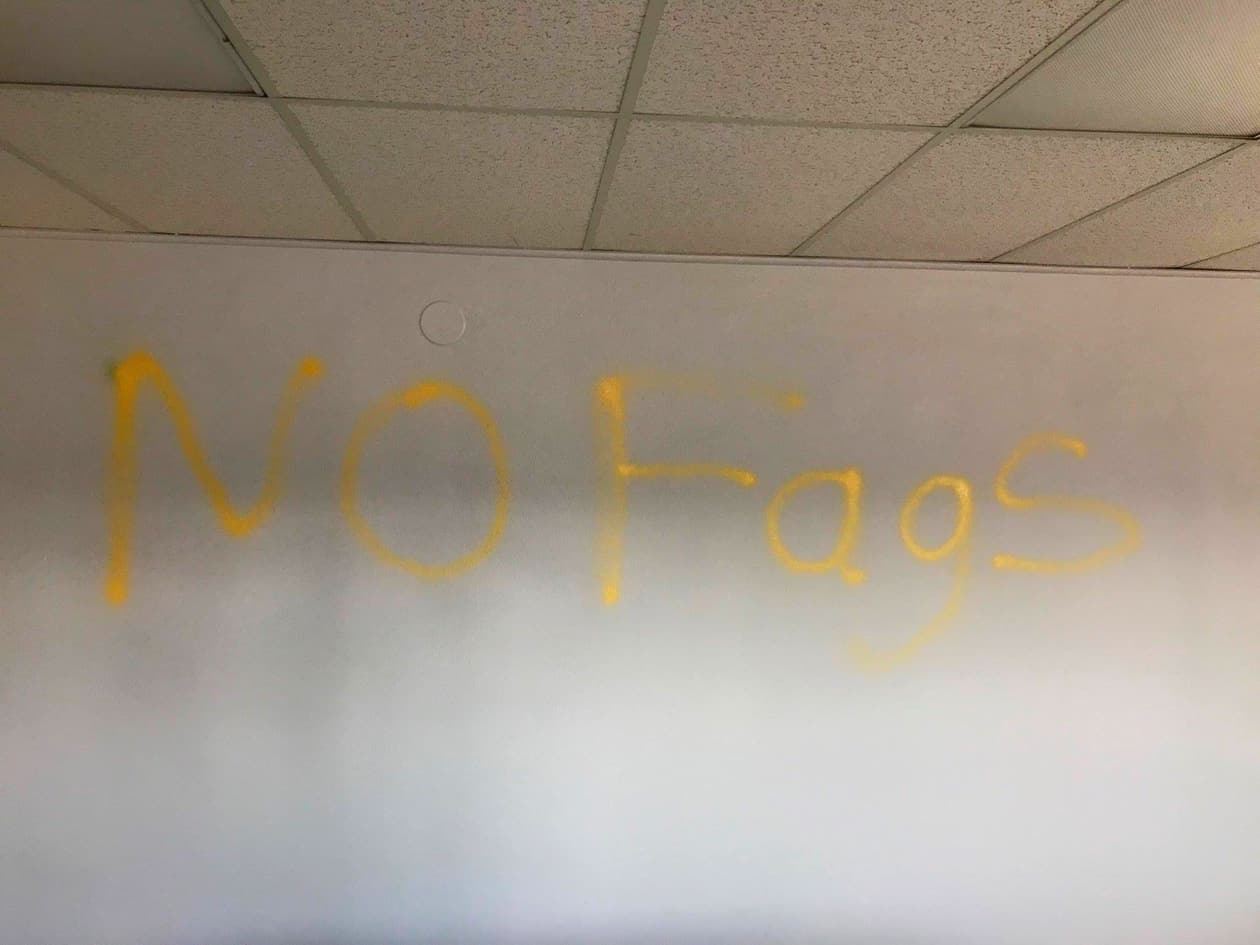 Jesuit priest Father James Martin blasted what he says are ongoing attacks against a gay pastoral associate working in his California parish after vandals broke into the offices of St. John The Evangelist Catholic Church in University Heights and tagged the walls with the words "NO FAGS".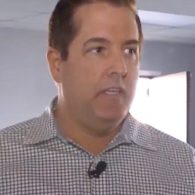 The slur was aimed at Pastoral Associate Aaron Bianco.
Said Bianco to NBC San Diego: "I had to step back and kind of get my breath. Just the thought that people are so hateful today…Jesus was always welcoming and even if you believe someone is sinful Jesus was still sitting with them, eating with them and having a conversation with them. There was never hate involved."
Wrote Martin on Facebook:
This the result of the relentless homophobia and hatred being peddled in some quarters of the Catholic church today: My friend Aaron is a gay man working as a pastoral associate in a parish in California. He has been targeted by Church Militant/St. Michael's Media andLifeSiteNews.com. The doors of his church have been set on fire, and yesterday the church offices were broken into, and this was spray painted on the wall.
Aaron's tires have been slashed; he has received threatening emails (some 60 over the last two months), including death threats; letters on his car have been left, one saying, "Sodomites not welcome in the church." One man physically attacked him at the end of Mass, and had to be prevented by other parishioners from hurting him. This is what hate does, especially the kind of hate whipped up online.
An FBI agent told Aaron, "You are a fool to stay at this job." Yes, a "fool for Christ," as St. Paul said (1 Cor 4:10), a pastoral associate standing up to the personal vilification directed against him and others, stirred up by these websites.
Our bishops must stand up to this kind of hatred. In 1986 the Congregation for the Doctrine of the Faith wrote, "It is deplorable that homosexual persons have been and are the object of violent malice in speech or in action. Such treatment deserves condemnation from the Church's pastors wherever it occurs."
We must all take a stand against this.
Watch a report from NBC San Diego:
Metroweekly adds: 'No stranger to LGBTQ advocacy, last year Martin released a book, Building a Bridge, which urged the Church to better engage with LGBTQ people — or, as the book's subtitle put it, "How the Catholic Church and the LGBT Community Can Enter into a Relationship of Respect, Compassion, and Sensitivity." In an interview with PinkNews earlier this year, Martin said that he advocates for LGBTQ people because they "deserve to be cared for." "The main reason that I've become involved in LGBT issues is because LGBT people are part of the church, and so they deserve to be cared for," he said. "They are also the most marginalised group in the Catholic Church and for that reason they deserve special care and attention."'