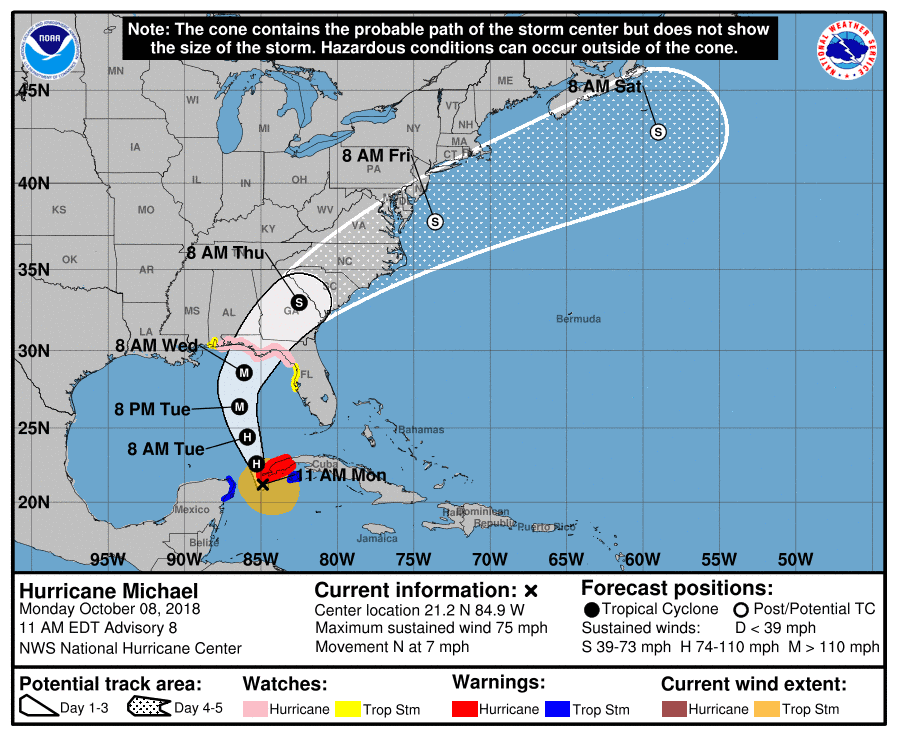 HURRICANE MICHAEL. New storm expected to ramp up to Category 3, fast: 'According the NHC, forecast models give it a 55-60% chance to "rapidly intensify" again over the next 24 hours. That means by this time tomorrow morning it could be at least a very strong category 2 or likely a category major 3 hurricane.'
CRISIS. New report details horrific near-future as a result of climate change: "The report, issued on Monday by the Intergovernmental Panel on Climate Change, a group of scientists convened by the United Nations to guide world leaders, describes a world of worsening food shortages and wildfires, and a mass die-off of coral reefs as soon as 2040 — a period well within the lifetime of much of the global population."
NO MAGA. Pete Davidson rips Kanye West's Trump rant on SNL.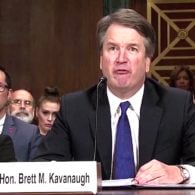 BRETT KAVANAUGH. Chief Justice John Roberts ignored judicial misconduct complaints sent to him about Brett Kavanaugh: 'People familiar with the matter say the allegations made in the complaints — that Kavanaugh was dishonest and lacked judicial temperament during his Senate testimony — had already been widely discussed in the Senate and in the public realm. Roberts did not see an urgent need for them to be resolved by the judicial branch while he continued to review the incoming complaints, they said. The situation is highly unusual, said legal experts and several people familiar with the matter. Never before has a Supreme Court nominee been poised to join the court while a fellow judge recommends that misconduct claims against that nominee warrant review.'
HOPE HICKS. Former Trump aide joins FOX News: 'Hope Hicks, former right-hand woman to President Donald Trump and his trusted communications chief, is set to join Fox as an executive vice president and Chief Communications Officer. According to a press release, Hicks will join "New Fox", the company left following Twenty-First Century Fox's upcoming merger with Disney.'
SERVER ISSUES. So, yeah, there was something fishy about that Trump server communicating with Russia.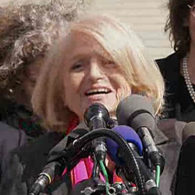 PHILADELPHIA. City unveils "Edie Windsor Way" to honor marriage activist. "Windsor, who was born in Philadelphia, was the lead plaintiff in the landmark 2013 Supreme Court decision United States v. Windsor, which forced the federal government to recognize the marriages of same-sex couples."
STAR TREK FIRST LOOK. Here's Ethan Peck as the latest Spock.
AMANDLA STENBERG. Actress comes out about her sexual assault: "My breath was the tool I relied on when I ended up in a foreign country on a three-hour train ride to find an emergency contraceptive. The night before, what started as a consensual experience had turned forceful. Painful things had been done to my body that made me feel broken and disposable. I was unable to consent to them, and was silenced verbally and physically when I protested."
LOS ANGELES. Union nightclub to rebrand as Catch One: "The Union sign on top will be replaced with the new Catch One logo. All other architectural elements on the building will stay the same, Webster said. Catch One will continue to book events that are inclusive to people from all walks of life, according to a statement from the club. From soul, funk, and jazz nights, to heavy metal, hip hop, and EDM, the massive venue features a variety of musical genres and cultural events."
A STAR IS BORN. Shangela and Willam talk about making the film with Lady Gaga and Bradley Cooper: "You know they couldn't keep my mouth shut. When they said, 'We're going to switch cameras around. You guys have a moment,' she could have left. She didn't. She stayed right in that seat and was like, 'So Shan, what's going on?' And I'm like, 'Let's do it.'"
NEW YORK COMIC CON. A visual journey.
SHELDON WHITEHOUSE. Congressman who grilled Kavanaugh mocked in new ad from opponent.
https://www.youtube.com/watch?v=jw0JsGSnSFE
RIP. Claymation legend Will Vinton. 'In the 1980s and '90s, Portland, Oregon-based Will Vinton Studios became the largest stop-motion studio in the U.S. and the force behind iconic advertising characters including the California Raisins — memorably dancing to the Motown hit "I Heard It Through the Grapevine" on the way to a spot in the Smithsonian Institution — and the Domino's Pizza Noid.'
JIM BUNNER. Reporter who wore MAGA hat while covering Trump rally is fired.
FIRST FOOTAGE OF THE DAY. Gotham Season 5. 'It would appear as though the series will also incorporate the delinquent gang from the Frank Miller comic "The Dark Knight Rises" along with villains like Bane, The Ventriloquist/Scarface, Lady Shiva, and Mother & Orphan all due to appear on screen in at least one of the thirteen episodes to air.
https://www.youtube.com/watch?v=jatXJgzfCdk
TRAILER OF THE DAY. Aquaman.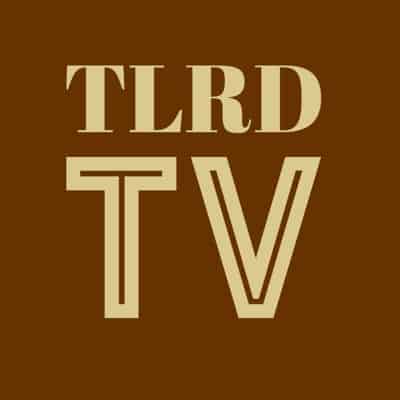 TV TRAILER OF THE DAY. House of Cards Season 6.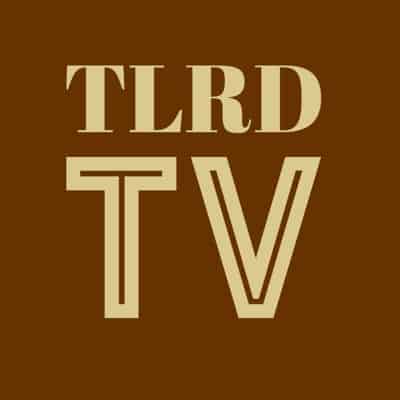 HIDDEN DETIAILS OF THE DAY. The New York Public Library.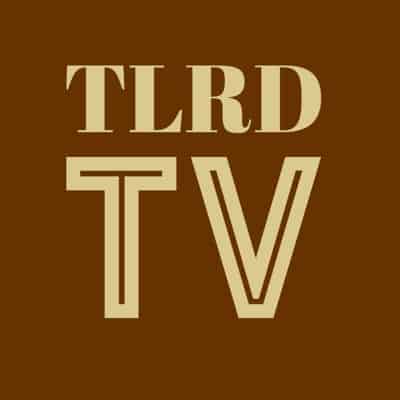 MUSIC VIDEO OF THE DAY. Rebecca Bendheim "Maybe I'm Gay".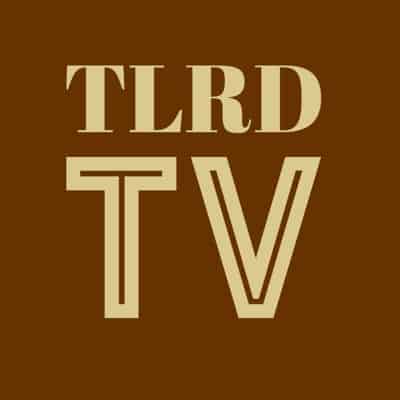 MONDAY MUSCLE. Donald Romain.
https://www.instagram.com/p/BomwKV_ADEN/?taken-by=donaldromain