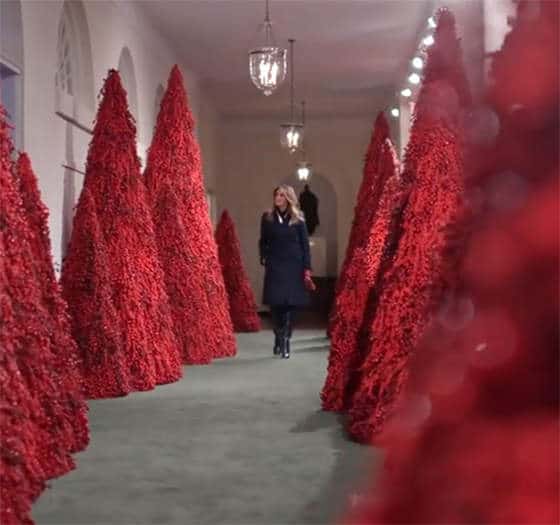 HAIRY XMAS. Melania Trump thinks her blood red Christmas trees "look fantastic."
ANOTHER FLIP. TJ Cox beats GOP Rep. David Valadao in California, giving Democrats gain of 40 House seats. 'Cox clinched his victory more than three weeks after election day, when updated results from Fresno and Kings counties pushed his lead over Valadao to 529 votes. The contest was the country's last remaining undecided congressional contest.'
LET THEM EAT NOTHING. Republicans think people aren't entitled to food.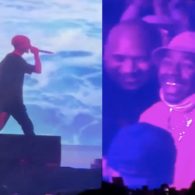 IT'S TRUE. Jaden Smith insists he's dating Tyler the Creator.
NANCY PELOSI. Voted in as House Speaker, must persuade half of 32 Democrats who opposed her in January House floor vote.
SO WHAT, WHO CARES. Conspiracy theorist Jerome Corsi said he absolutely wanted to see the Wikileaks emails: "Everybody in the world who was in news or political operations after July 22 2016 when Assange dumped all these emails on [then-Democratic National Committee Chairwoman] Debbie Wasserman-Schultz and said he had more, everyone wanted to know what they were."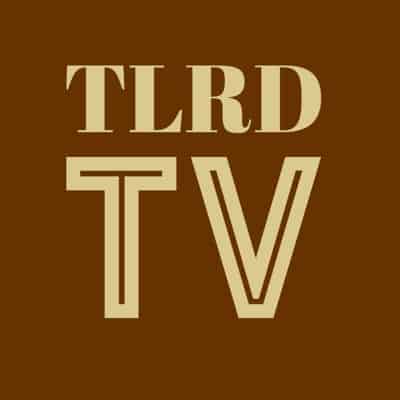 BERLIN. Deutsche Bank offices raided in money laundering investigation. 'The German bank confirmed in a statement that the police were investigating several of its offices in Germany and said the investigation related to the Panama Papers, a trove of files that put a spotlight on global money laundering. "We are cooperating fully with the authorities," Deutsche said in the statement.'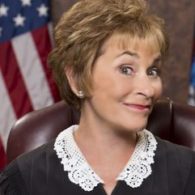 HIGH PAYCHECKS. Judge Judy is the highest-paid TV host: 'For the first year ever, Judy Sheindlin—more commonly known as Judge Judy—reigns supreme not only in her own courtroom, but also across all of television. Pocketing $147 million pretax last year, Sheindlin is the highest-paid television host, outearning all others…Ryan Seacrest, who hosts Live with Kelly and Ryan, saw his earnings leap from $58 million to $74 million this year thanks to his eight-figure check for hosting the revived American Idol. DeGeneres' income also climbed thanks to a $20 million check from Netflix for a single stand-up special.'
CHELSEA NYC. Signs of life in the gayborhood?
OREGON. Eugene Gay Men's Chorus makes debut: 'The Eugene Gay Men's Chorus will sing songs from multiple holiday traditions to ring in the holiday spirit. It formed last spring after an open house for singers in the gay community brought interested voices together, and it has rehearsed throughout the summer. Artistic director Evan Miles received master's degree in choral conducting from the University of Oregon and joined the Portland Gay Men's Chorus as a featured conductor during its trip to China last summer.
RYAN MURPHY. Producer/director to be honored with Hollywood Walk of Fame star on December 4.
SEXTER OF THE DAY. John Krasinski sends nude photos to Dwayne Johnson.
Did you hear @JohnKrasinski sent a naked photo to @TheRock? You heard me. pic.twitter.com/lUdthBxmig

— Ellen DeGeneres (@TheEllenShow) November 29, 2018
THIRSTY THURSDAY. Tony Mayorga.