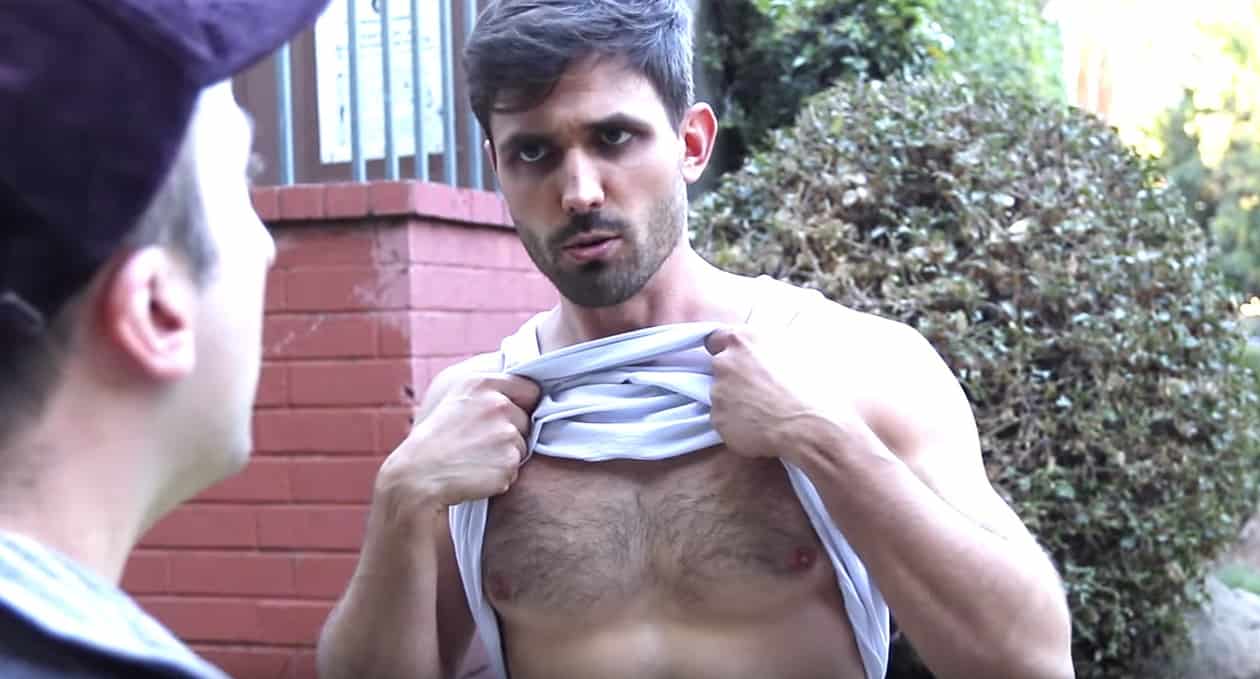 What happens when a gay femme guy grows a beard? The Gay Bottom Mafia comes out of the woodwork, self-lubricating and ready for the testosterone of a "fully-formed" masc top.
In a new sketch, Michael Henry tries to help his newly-hirsute friend out of a typical gay situation.
Says Daniel: "What am I gonna do? I can't top all these men. I have errands to run."
Replies Henry: "It's too late. They've already found you and located you on the Top finder apps…the hungry, hungry bottoms."
Daniel: "It's just a beard. Is it really that powerful?"
Henry: "Yes. It's your entire sexual persona now."
Find out what happens, below.