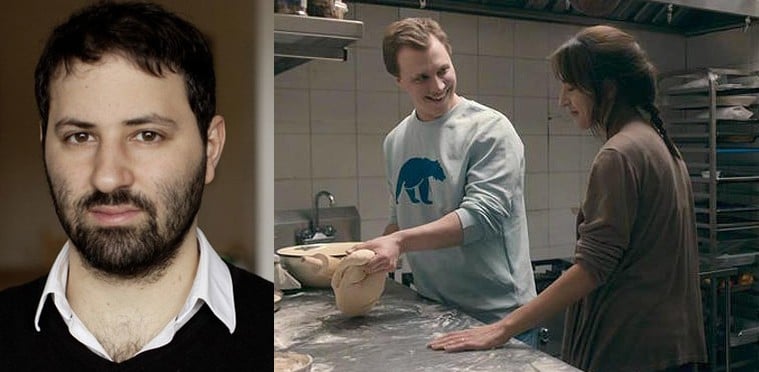 The Oscars are coming and with them, renewed attention for some of the year's most memorable films. One of this past summer's sleeper hits was The Cakemaker, an LGBT drama that's just been released on DVD / Blu-Ray. The tiny but prolific distributor Strand Releasing, who have released many gay favorites, have been in business for almost 30 years now and, if you don't adjust for inflation, The Cakemaker quietly turned into their biggest box office hit ever this summer. The drama about a grieving gay German man who seeks out the widow of his lover (who was unaware of her husband's affair) earned nearly a million at arthouse box offices across the U.S!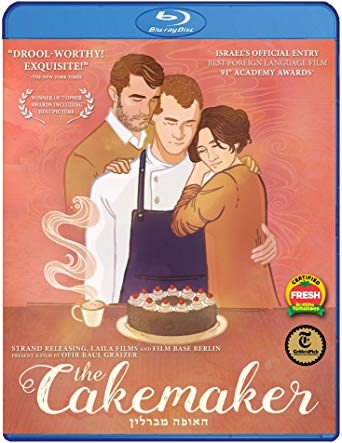 The news gets even better for the film. It recently won Best Picture at the Ophir Awards (Israel's version of the Oscars) and with that honor became their submission for Oscar's Best Foreign Language Film category. There are 87 films competing for the nomination and seven of those titles, including The Cakemaker are LGBT films.  We recently caught up with the director of The Cakemaker, Ofir Raul Grazier. This touching movie is his first feature. He credits his time as an editor on documentaries and directing short films with preparing him for this much bigger effort. Though he admits it was scary, he absolutely loved the process, getting wistful while talking about watching the story come to life before his eyes. Here are excerpts from our interview, edited for clarity, followed by details on how to see the gay films vying for Oscar nods this year.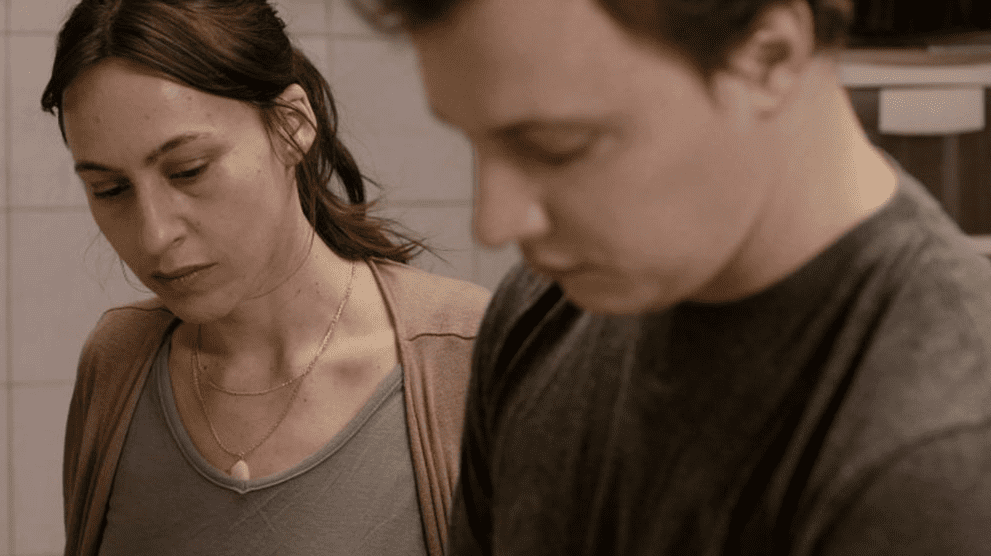 NATHANIEL: Some of the most beautiful moments in The Cakemaker are just watchful where there is no dialogue. A lot of first time filmmakers overwrite. You almost did the opposite! 
OFIR RAUL GRAZIER: It specifically felt right for this movie because it's a movie about observation and distance and trying to get close. [Thomas and his lover's wife] can't really talk. They don't speak the same language so they manage with a little bit of English. But the way they communicate is by baking and through physical things. The movie is also about looking at things you can't reach or touch.
I was wondering about the casting. A lot of gay cinema is cast in such a way that you know the filmmakers are thinking of sex appeal. These characters felt more like everyday people. Was that intentional or…
GRAZIER: For sure. I don't want to make soft porn about beautiful guys having sex in a kitchen. Tim Kalkhof [the lead actor] is actually quite thin and well-built in real life. I told him 'you have to be a little bit chubby. Thomas is a baker, he eats bread and cake'. I think he gained 20 lbs. It doesn't interest me to make a movie about beautiful men. It was very intentional: real people, normal people, not models. But I do think the actors are beautiful and sensual.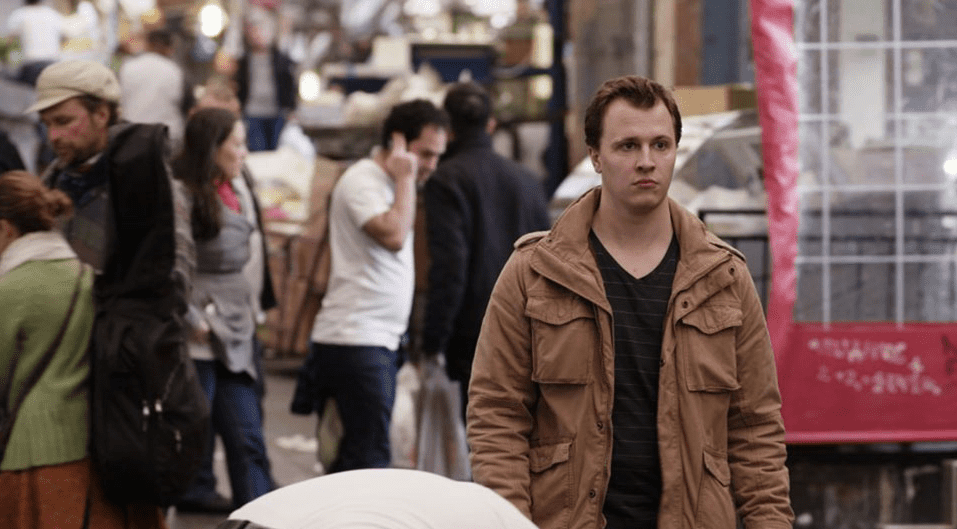 Agreed.  I have to tell you that I had an intense personal memory while watching this movie about someone I'd lost many years ago. I was shocked to be thrown back into that headspace, that feeling of being totally unmoored by grief. Is this an unusual reaction or do people tell you personal stories after seeing the movie?
A lot. One of the most interesting things that happened to me is that in almost every screening I've had at international film festivals — I'm talking Korea, Denmark, the States, France, different countries, different cultures, different places — almost always someone has come up to me after the screening. They tell me that they know of a similar story or they talk to me about somebody in their life who had died. It isn't always gay or romantic in nature. People have been taken emotionally with it and they're always sharing with me.
Are you going to continue to make queer movies after this?
I don't know. I'm openly gay but I don't feel I need to be put in a certain box. I just want to make movies and tell strong stories. I want my characters not to be defined by the sexual orientation but by what they do or don't do. This is, to me, meaningful and important. I believe that I will always have gay characters in a film because I am gay and I like gay people [Laughs]. I don't want to hide and I'm not embarrassed but it's not important for me to define it, in a way. If I have a political goal regarding sexual identity it's to make it of no importance at all. The same goes for nationality or for gender or for religion — all of these boxes.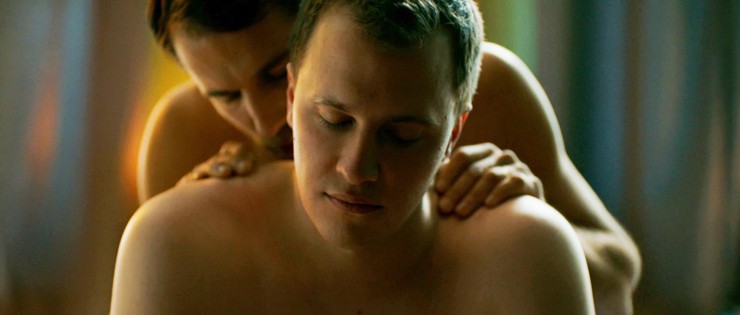 I don't think Thomas wakes up in the morning and thinks "Am I gay? Am I bisexual? Am I multisexual." The way he exists in the world, it's not relevant to him. He has love to give and this is what he's doing.
Congrats on the Oscar submission. You've been promoting the movie for a long time now and it's been so successful! 
This movie was made for $180,000 and shot in 20 days. It's a very small independent movie. Nobody believed in it so just being in this position now is making me happy and proud.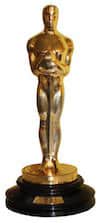 Here's where you can see the LGBT titles in the running for Best Foreign Language Film at the Oscars. (Nominations will be announced on January 22nd.)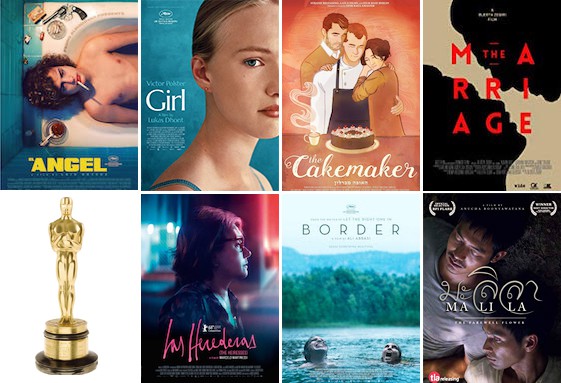 Argentina's El Angel  –A true crime drama (produced by Pedro Almodóvar!) detailing the homoerotic relationship between two thieves in 70s Argentina.
Where you can see it: In theaters in select cities right now.
Belgium's Girl  -The story of a young trans girl who has been accepted to an elite ballet school. Girl won the Camera d'Or at Cannes which is essentially a 'best first film' prize.
Where you can see it: Premiering on Netflix soon (Date TBA)
Israel's The Cakemaker
Where you can see it: – Newly available on DVD/Blu-Ray
Kosovo's The Marriage – A woman doesn't realize her fiance is in love with his best friend. The film contain's Kosovo's first onscreen gay sex scene and the movie around it is also very good.
Where you can see it: on VOD starting December 7th
Paraguay's The Heiresses -This spanish language drama is about an older lesbian starting her life over again when her partner is jailed.
Where you can see it: In theaters in select cities starting January 16th.
Sweden's Border -To reveal why we would classify it as an LGBT film would be a spoiler so let's not. Plus, it's best to go in cold to this truly strange but memorable movie.
Where you can see it: In theaters in select cities right now.
Thailand's Malila: The Farewell Flower –Like The Cakemaker  this is about a gay man grieving his lover's death. The director is a trans woman.
Where you can see it: Currently streaming on a service called Dekkoo and available on DVD from TLA Releasing.