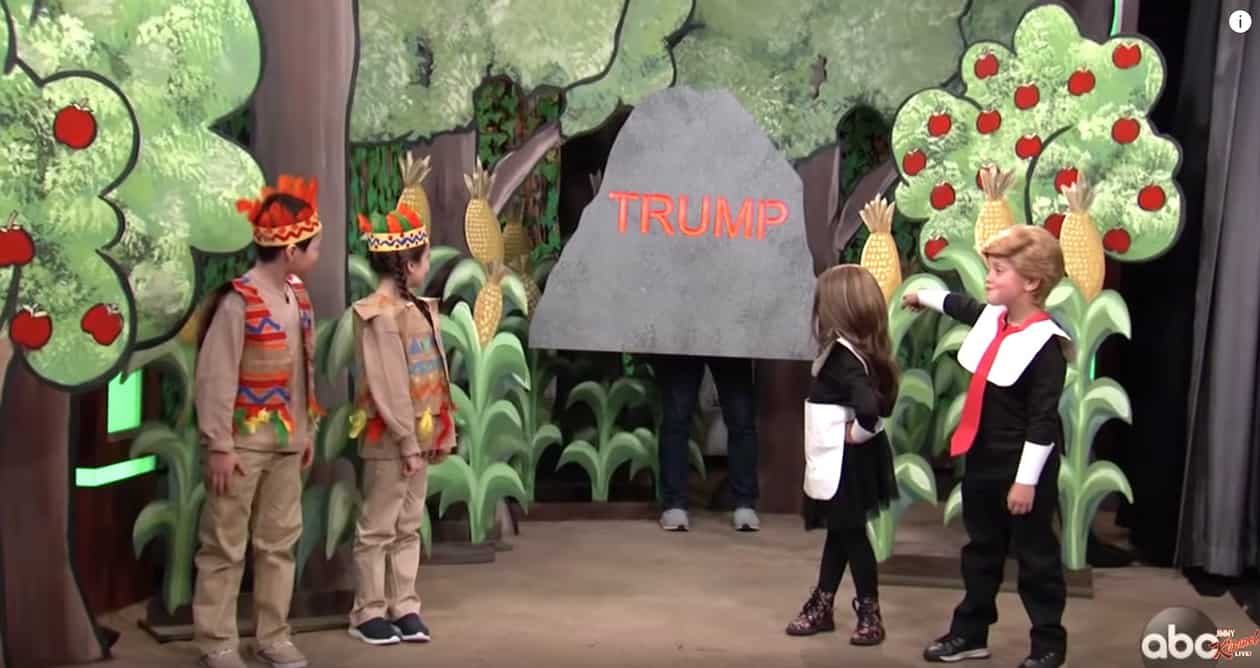 Donald Trump the Pilgrim is way too cute and kind in Jimmy Kimmel's first-ever retelling of the story of Trumpsgiving but the rest is somewhat on point. The sketch features the 5th grade class from Mar-a-Lago Day School in West Palm Beach.
In Kimmel's Trumpsgiving, after arriving on the Mayflower yacht, young Trump pilgrim picks out the spot for his "yuge"golf course and hotel at Plymouth Rock, which is of course renamed as Trump Rock and Casino.
Trump meets Pocahontas. "I'll call you Elizabeth Warren."
The Native Americans invite him to the first feast: "I hope you have taco bowls."
The Trumps come to the first feast with what the Native Americans determine to be a giant wall of cornbread for the table: "And you're going to pay for it."
The Trump children bring an unacceptable dinner: a dead elephant they had shot. So a finger-licking-good tub of KFC arrives to save the day.
"We wish you a Happy Trumpsgiving – except for all the haters and losers."
Watch: