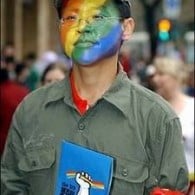 TAIWAN. After conservatives defeated same-sex marriage in a public referendum, Taiwan will enact a separate law for same-sex unions: 'Taiwan's top court last year voted to legalise gay marriage, the first place in Asia to do so. It ruled that the change should be implemented in two years but did not specify how it wanted gay marriage to be brought in.  Premier William Lai of the ruling Democratic Progressive Party (DPP) announced the plan for a separate law during a meeting with lawmakers on Thursday to review the party's local election defeat last weekend. FLASHBACK: Taiwanese Voters Say 'No' to Marriage Equality Civil Code Change in Public Referendum
INDIA. Transgender bodybuilder Aryan Pasha makes history in bodybuilding competition: 'Indian Transman Aryan Pasha created history when he grabbed the 2nd position in bodybuilding competition Musclemania India, that was held in Delhi on 1st December. Aryan, who has been preparing for the competition for last one year, competed in the Men's Physique (Short) category. Musclemania is the world's premier natural bodybuilding organization with physique, fitness, sports model, and natural bodybuilding competitions. Aryan transitioned at the age of 18, and is an accomplished lawyer as well. He says he was always interested in bodybuilding, and had learnt about a bodybuilding competition for transmen in the USA and had begun preparing for it. However, when he was denied visa, he  decided he will participate in India in the men's category itself.'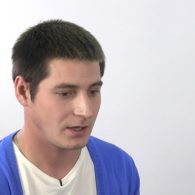 CHECHNYA. Russian man who says he was abducted and beaten by police in Chechnya because he is gay vows to take his case to the European Court of Human Rights: 'Maksim Lapunov spoke on November 26 after an appeals court upheld the decision of a lower court that backed investigators who refused to open a criminal case based on his allegations. Lapunov, the only person to publicly claim that he was a victim of an antigay crackdown in Chechnya in the spring of 2017 that triggered a global outcry, has not commented on the matter since he made his accusations.'
CANADA. Ottawa pledges nearly half a million dollars to improve safety of LGBTQ citizens: "The federal government announced Saturday it will invest nearly half a million dollars in improving the safety of Canada's LGBTQ community in the wake of the killings of eight men with ties to Toronto's gay village. Finance Minister Bill Morneau said the government will provide $450,000 to Pride Toronto to lead an initiative that aims to improve the relationship between the LGBTQ community and the criminal justice system."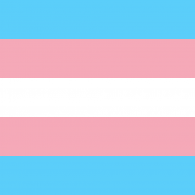 CHILE Gender identity law takes effect: 'HRC hailed the passage of a Gender Identity Law — or Ley de Identidad de Género in Chile — signed by Chilean President Sebastián Piñera. The measure allows transgender people over the age of 14 to update their names on legal documents and guarantees their right to be officially addressed according to their true gender. "This historic decision marks a milestone for LGBTQ rights in Chile and in South America," said HRC Global Director Ty Cobb. "We commend the efforts of all the LGBTQ advocates involved, including our Chilean partners at Fundación Iguales, who worked tirelessly for five years to achieve this victory. While this legislation removes roadblocks for many trans people, there is still important progress to be made — especially for transgender youth."'
RUSSIA. European Court of Human Rights tells Kremlin that Russia's continued ban on LGBTQ rallies is discriminatory and represents a violation of human rights: 'Judges at the court based in the eastern French city of Strasbourg called on Moscow to introduce "systemic measures" to remedy the breaches to the European Convention of Human Rights that the Russian Federation became a signatory to in 1996. It's unlikely Russia will implement the court's recommendation of the need for "a sustained and long-term effort to adopt general measures" to ease the freedom to march and counter LGBTQ discrimination.'
PAKISTAN. Transgender people to be treated for free at hospital in Islamabad.
HR Minister Dr Shireen Mazari along with Health Minister Aamir Mehmood Kiyani inaugurated the separate ward for transgender at PIMS hospital in Islamabad where they will be treated for free; separate doctors for transgender patients will also be available. pic.twitter.com/YiIScLX0fG

— Ministry of Human Rights (@mohrpakistan) December 1, 2018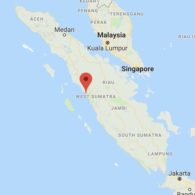 INDONESIA. City of Pariaman on Sumatra island to fine LGBQ residents for "disturbing public order" for just being themselves: 'This week, the city of Pariaman on Sumatra island passed a sweeping regulation banning "acts that are considered LGBT". The regulation forbids "immoral acts" between same-sex couples and prohibits residents from "acting as a transvestite", but it offers few concrete examples of banned behaviour. "Same-sex LGBT and transgender people will be subject to sanctions and fines if they disturb the public order," said Fitri Nora, head of the local legislature. Pariaman's deputy mayor, Mardison Mahyudin, said the new rules were born out of "anxiety" about Indonesia's LGBT community.