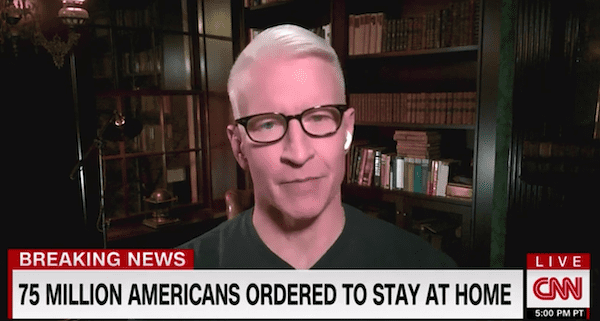 Sporting a T-shirt, Anderson Cooper shot his primetime CNN show from his New York City home on Friday night.
Cooper said he made the move out of "an abundance of caution," because an Anderson Cooper 360 team member may have coronavirus.
"Good evening, tens of millions more Americans saw their worlds shrink to four walls, the walls of their home, myself included," Cooper said at the start of the show.
"I don't have any symptoms. I feel fine. It's just an abundance of caution," Cooper added. "Everybody on our staff is going to be staying out of the office for a while."
On Twitter, several people complimented Cooper on his backdrop.