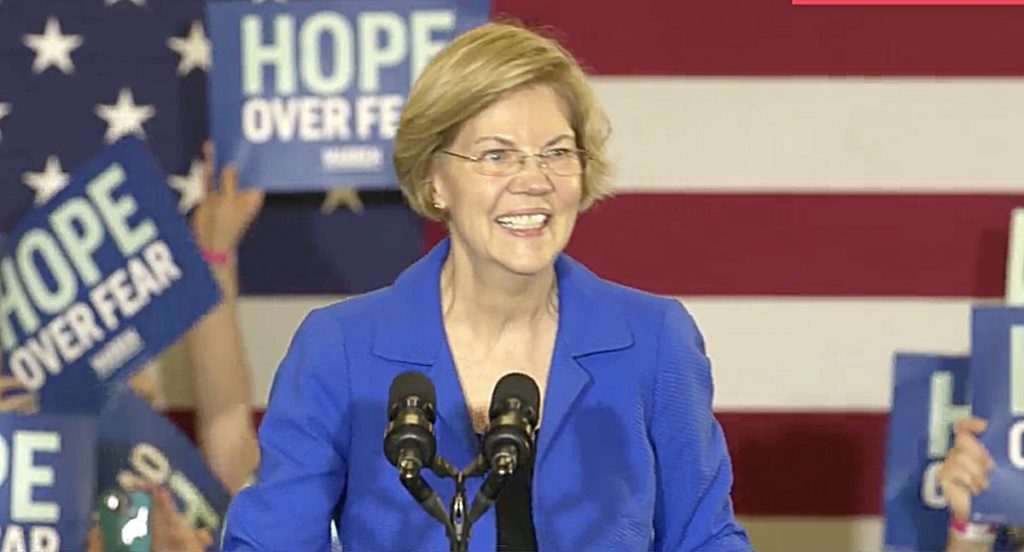 Massachusetts Sen. Elizabeth Warren on Thursday will become the latest candidate to suspend her campaign for the Democratic presidential nomination, according to multiple reports.
From CNN: The Massachusetts senator, who centered her bid on a promise to wipe out corruption in Washington, is announcing her decision on a staff call Thursday morning. Warren's path to the nomination has been narrowing since the first round of voting in Iowa, where she placed third. In subsequent contests in New Hampshire and Nevada, she dropped down to fourth. In South Carolina, she came in a distant fifth.
More from the Huffington Post: Despite gaining momentum early on in the race, Warren struggled to drum up significant support in the first wave of primary contests. She finished in a disappointing third place in the Iowa caucuses, fourth in both the New Hampshire primary and Nevada caucuses, and fifth in the South Carolina primary. Warren failed to win a single state on Super Tuesday, grabbing third place in her home state of Massachusetts behind former Vice President Joe Biden, who was first, and Sen. Bernie Sanders (I-Vt.), who was second.
The New York Times adds: Her potential endorsement is highly sought after in the race and both Mr. Sanders and former Vice President Joseph R. Biden Jr. have spoken with Ms. Warren since Super Tuesday, when the end of her campaign appeared imminent. … Ms. Warren's exit also clears the party's left lane for Mr. Sanders, who had a more muted showing on Super Tuesday than polls had predicted. The Sanders campaign will now aim to attract enough of Ms. Warren's ideologically progressive supporters to put him over the top in a closely contested primary.
For what it's worth, Warren was the second most popular candidate among LGBT voters on Super Tuesday with 21 percent, behind only Sanders, according to exit polls.
A few reactions below.