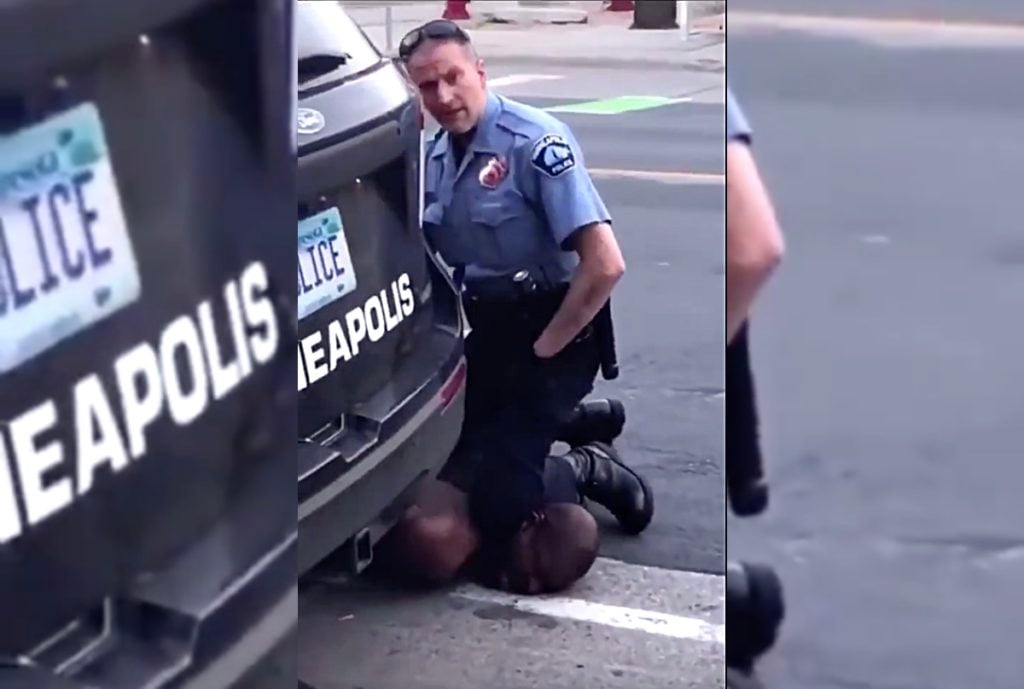 UPDATE, 2:15 p.m. Eastern: Hennepin County Attorney Mike Freeman said during a news conference Friday afternoon that former Minneapolis police officer Derek Chauvin is charged with third-degree murder and manslaughter, adding that additional counts against him are possible. 
"We are in the process of continuing to review the evidence," Freeman said, adding that the formal complaint against Chauvin would be released later Friday.
Freeman said the other three officers involved in Floyd's death remain under investigation, and he anticipates charges against them.
"We felt it appropriate to focus on the most dangerous perpetrator," Freeman said, adding that the case has moved with "extraordinary speed."
Third-degree murder is punishable by up to 25 years in prison.
ORIGINAL POST:
Derek Chauvin, the Minneapolis police officer who knelt on George Floyd's neck, has been arrested.
WCCO-TV reports: On Friday, John Harrington, commissioner of the Minnesota Department of Public Safety, announced that Chauvin has been taken into custody in connection with the May 25 death. Chauvin is the former officer in the video seen around the world with his knee on Floyd's neck. He'd been with Minneapolis police for 19 years.
From the Minneapolis Star Tribune: Minnesota Department of Public Safety Commissioner John Harrington said he just received information that the officer identified as Derek Chauvin in the death of George Floyd has been taken into custody by the Bureau of Criminal apprehenson. There was no more information on charging, because that's in the jurisdiction of the Hennepin County Attorney, Harrington said. Harrington only mentioned that one officer had been arrested; no word yet on the other three Minneapolis police officers who have been fired.
Prior to Floyd's death, Chauvin had 18 previous complaints against him.
Chauvin also once worked overlapping security shifts with Floyd at a Minneapolis nightclub.
Here's how black Minneapolis leaders reacted to Chauvin's arrest during a news conference that was already under way when the news broke: