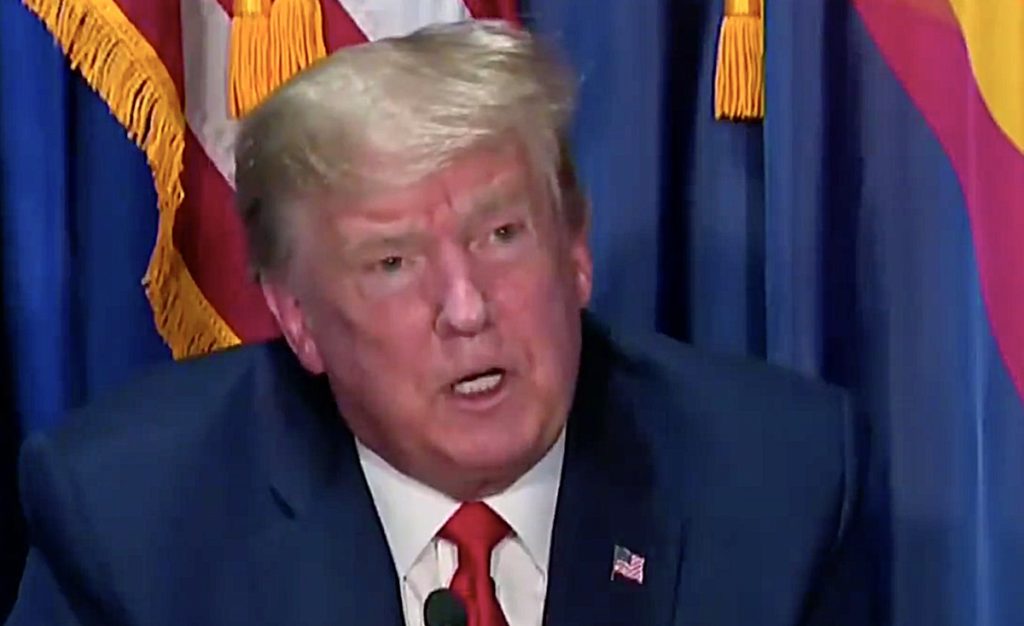 President Donald Trump is attempting to walk back a tweet threatening violence against protesters in Minneapolis who are calling for justice in the police killing of unarmed black man George Floyd.
Trump's tweet form Friday morning — in which he called protesters "thugs," threatened to send in the military, and said "when the looting starts, the shooting starts" — led to a notice from Twitter saying it violated the platform's rules against "glorifying violence."
On Friday afternoon, just before a scheduled news conference on China in the White House Rose Garden, Trump tried to claim the tweet had been misinterpreted. (He was expected to be asked about the tweet at the news conference, but he chose not to take any questions about Floyd's death, the Minneapolis protests, the COVID-19 crisis, or anything else.)
"Looting leads to shooting, and that's why a man was shot and killed in Minneapolis on Wednesday night – or look at what just happened in Louisville with 7 people shot. I don't want this to happen, and that's what the expression put out last night means," Trump wrote. "It was spoken as a fact, not as a statement. It's very simple, nobody should have any problem with this other than the haters, and those looking to cause trouble on social media. Honor the memory of George Floyd!"
A few reactions from Twitter below.