'THIS SHOULDN'T BE NORMAL': Barack Obama Issues Statement on George Floyd Amid Minneapolis Protests
PLEA FOR CALM: Minnesota Governor Urges End to Protest Destruction That Has Shut Down Libraries, Businesses and Light Rail
'YOU SHOULD BE TOO': Biden 'furious' over Trump's call for violence against Americans in Minneapolis protests of George Floyd death
PREACH: Taylor Swift slams Trump for 'stoking the fires of white supremacy' and vows to help vote him out in November
LYIN' TED: Cruz calls for criminal investigation of Twitter
LOVE WINS: Judge Invalidates One of the Last Vestiges of Federal Discrimination Against Same-Sex Couples
LOVE WINS II: Gay weddings boost U.S. economy by $3.8 billion since landmark ruling
ANDREA JENKINS: Minnesota official sings 'Amazing Grace,' calls racism a 'public health issue' during emotional briefing
HATE WHEN THIS HAPPENS: They Agreed To A Stranger's Sexual Fantasy Involving A Broom. But They Had The Wrong House.
REVIEW: Gaga rediscovers the riot on 'Chromatica,' her most personal album
'CORONAVIRUS CLASS OF 2020': John Waters Energizes School Of Visual Arts Grads With Virtual Commencement Speech
GASP: Megan Rapinoe's twin sister Rachael reveals her soccer star sibling OUTED her as gay to their parents after her own coming out went badly
BOOYAH: Wanda Sykes Showed Scott Baio Who's Really In Charge
'THIRST TRAP KING': Elite Star Omar Ayuso Went Instagram Official With His Boyfriend
ON THE RAG: A weekly look at what's making news in the gay magazines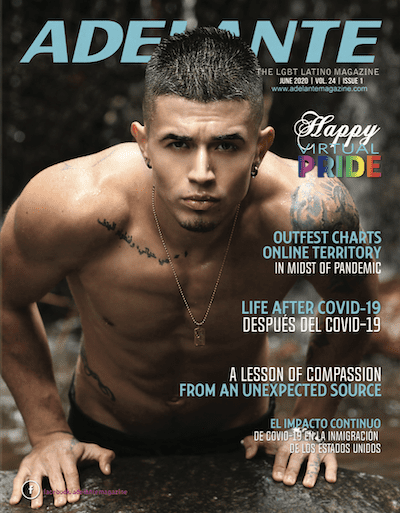 QUEER COUNTRY: Brandon Stansell Shares His Coming Out Story in New Song 'Hurt People' Featuring Cam
'LET'S KEEP DANCIN': Kim Petras & Kygo Team Up on 'Broken Glass' – Listen & Read the Lyrics!
PURE AND SIMPLE: Janelle Monae: The Trump administration's response to the pandemic 'is evil'
NEW SONG OF THE DAY: Britney Spears, "Mood Ring (By Demand)"
FIT FRIDAY: Giovannia Da Silva