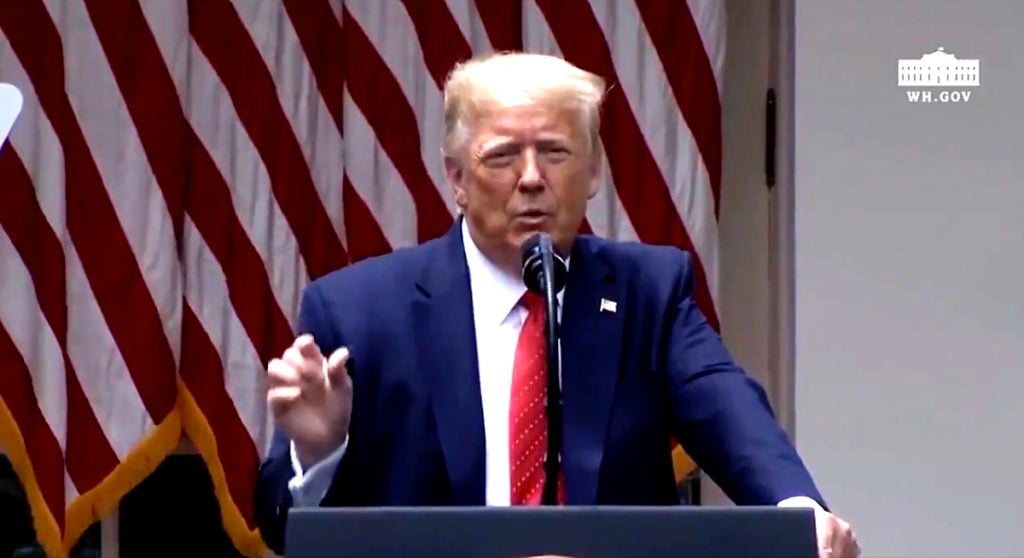 Donald Trump gave a speech in the Rose Garden on Tuesday during which he praised scientists for an AIDS vaccine that does not exist.
Said Trump: "They've come up with the AIDS vaccine."
"Or the AIDS — and as you know, there are various things, and now various companies are involved — but the therapeutic for AIDS," he rambled on in a rare correction. "AIDS was a death sentence, and now people live a life with a pill."
But that was hardly his most egregious lie. The speech was about police reform, and Trump of course attacked the Obama/Biden administration with a whopper.