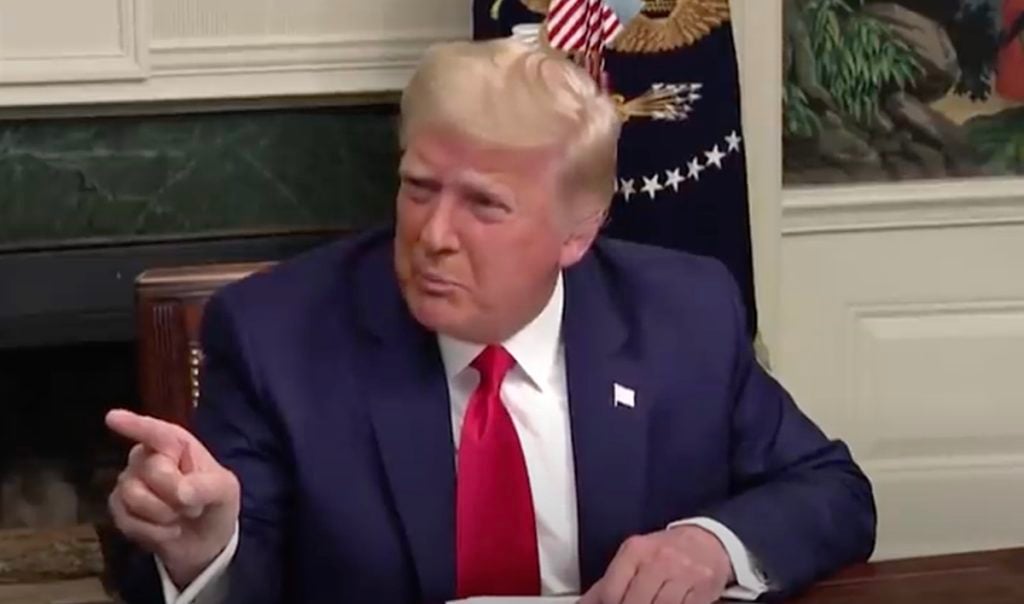 Donald Trump flipped out at Reuters White House correspondent Jeff Mason on Thursday amid his first grilling since losing the U.S. presidential election.
Trump was being asked if he'd concede the election should the Electoral College vote for Biden in December.
"Don't talk to me that way. You're just a lightweight. Don't talk to me that way. Don't talk — I'm the President of the United States. Don't ever talk to the president that way."
Trump was also mocked for sitting at a tiny desk.
In related news, Trump flipped out at Twitter in a late-night tweetstorm after the hashtag #DiaperDon started to trend.
Trump was set to meet his family at the Camp David presidential retreat on Friday.
They've already made their presence their known.