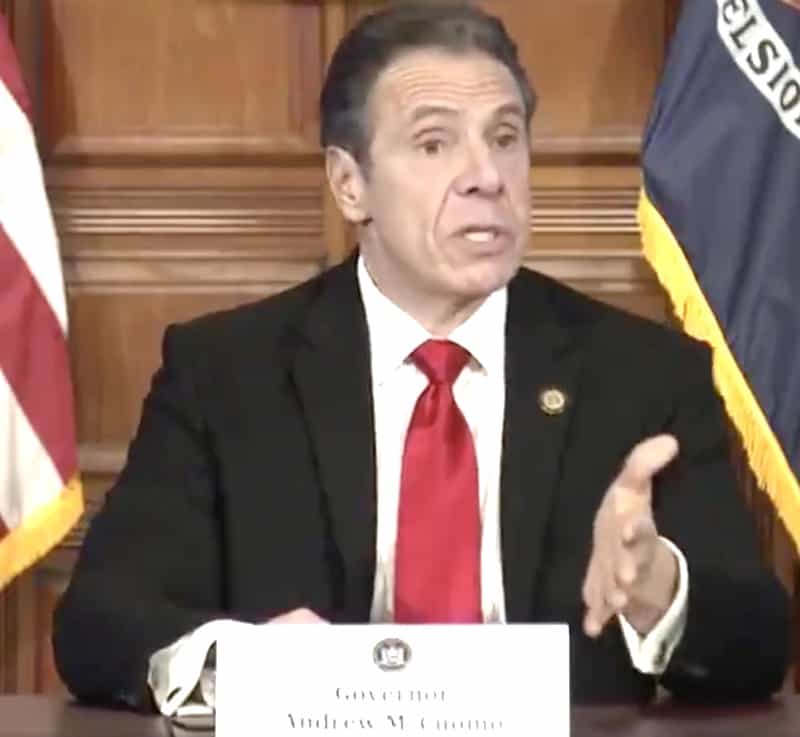 Andrew Cuomo released a statement late Saturday denying wrongdoing after a second former aide accused the New York governor of sexual harassment.
The New York Times reports on the accusation, by Charlotte Bennett, a former executive assistant and health policy adviser: "Ms. Bennett, 25, said the most unsettling episode occurred on June 5, when she was alone with Mr. Cuomo in his State Capitol office. In a series of interviews this week, she said the governor had asked her numerous questions about her personal life, including whether she thought age made a difference in romantic relationships, and had said that he was open to relationships with women in their 20s — comments she interpreted as clear overtures to a sexual relationship."
Bennett's allegations come less than a week after Lindsey Boylan, the former chief of staff at New York's state economic agency, accused Cuomo of giving her an unsolicited kiss and sexually harassing her. Boylan first spoke of the advances last December, but expanded on them this week.
Cuomo's statement:
"Ms. Bennett was a hardworking and valued member of our team during COVID. She has every right to speak out.
"When she came to me and opened up about being a sexual assault survivor and how it shaped her and her ongoing efforts to create an organization that empowered her voice to help other survivors, I tried to be supportive and helpful. Ms. Bennett's initial impression was right: I was trying to be a mentor to her. I never made advances toward Ms. Bennett nor did I ever intend to act in any way that was inappropriate. The last thing I would ever have wanted was to make her feel any of the things that are being reported.
"This situation cannot and should not be resolved in the press; I believe the best way to get to the truth is through a full and thorough outside review and I am directing all state employees to comply with that effort. I ask all New Yorkers to await the findings of the review so that they know the facts before making any judgements. I will have no further comment until the review has concluded."