Published by
BANG Showbiz English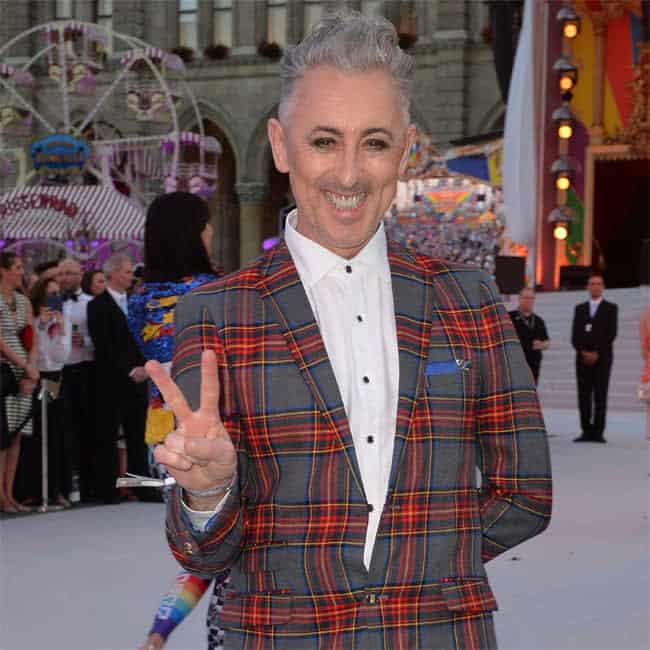 Alan Cumming admits that it was a "complicated" decision to hand back his OBE.
The 58-year-old actor announced on Friday (27.01.23) that he was to return the honour he was awarded in 2009 over the "toxicity" of the British Empire.
Alan is grateful for the "incredible" reaction to his decision as he elaborated on his choice.
He told People: "I mean, first of all, I didn't ever expect so much attention about it.
"It's been really positive. People really understood why it's complicated, it's complex, it's not a black or white thing."
The 'X-Men' star added: "I tried to say that in my statement, and people have really responded to that. I think times are changing and things change, and you change how you feel about something."
Cumming received the honour from Princess Anne at Buckingham Palace in 2009 but revealed his decision to hand back the award after a period reflection following Queen Elizabeth's passing in a social media post to mark his 58th birthday.
'The Traitors' host wrote: "The Queen's death and the ensuing conversations about the role of monarchy and especially the way the British Empire profited at the expense (and death) of indigenous peoples across the world really opened my eyes.
"Also, thankfully, times and laws in the US have changed, and the great good the award brought to the LGBTQ+ cause back in 2009 is now less potent than the misgivings I have being associated with the toxicity of empire (OBE stands for Officer of the British Empire)."
Alan continued: "So I returned my award, explained my reasons and reiterated my great gratitude for being given it in the first place. I'm now back to being plain old Alan Cumming again. Happy birthday to me!"