Published by
OK Magazine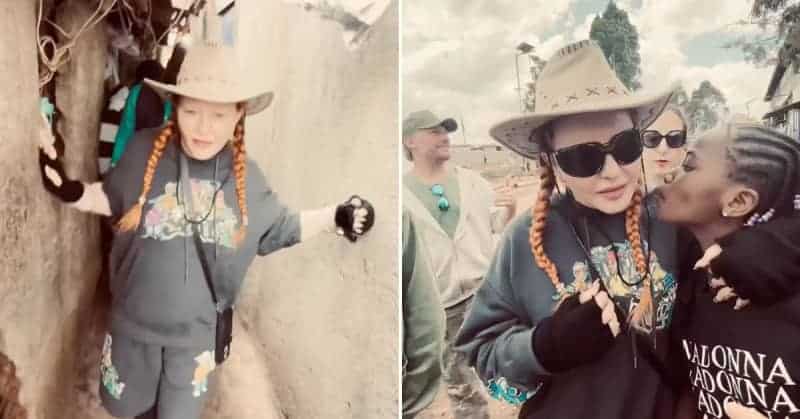 @madonna/instagram
Madonna received a rare applaud from fans after they learned more about her recent trip to Africa.
On Tuesday, January 3, the Queen of Pop, 64, took to Instagram with a video featuring highlights of herself with daughters MercyJames, 16, and twins Estere and Stelle Ciccone, 10, as they explored Kenya and participated in community service efforts around the country.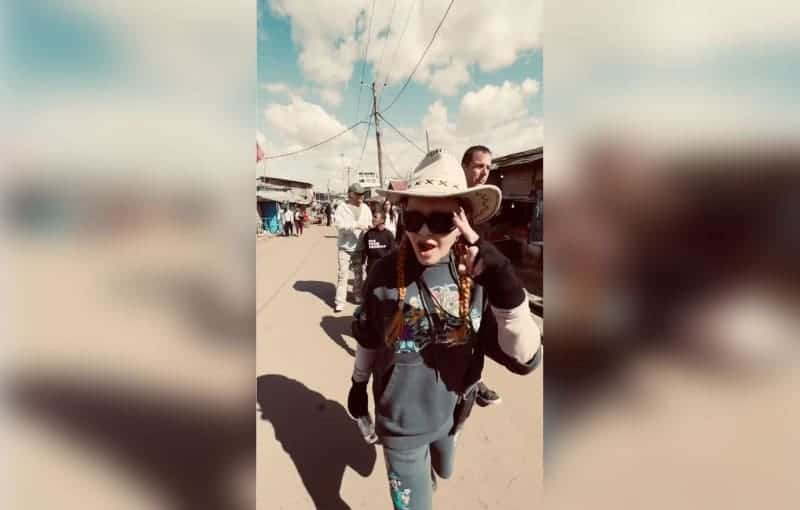 "My children created a mural of broken glass in Kibera in honor of the great work that Kennedy Odede … is doing [for] @shofco, an organization he created when he was a child living in the slums of Nairobi to improve the lives of families living in these challenging conditions," Madonna explained in the post's caption.
MADONNA TROLLED FOR SPORTING BARELY THERE BLEACHED EYEBROWS ON NYE: PHOTOS
"Focusing on filtering the water, education, enabling loans for women and men to start up businesses and putting a stop to gender-based violence by empowering women, taking legal action and giving them a safe space to rebuild their lives," the "Material Girl" singer continued of the impactful organization's efforts.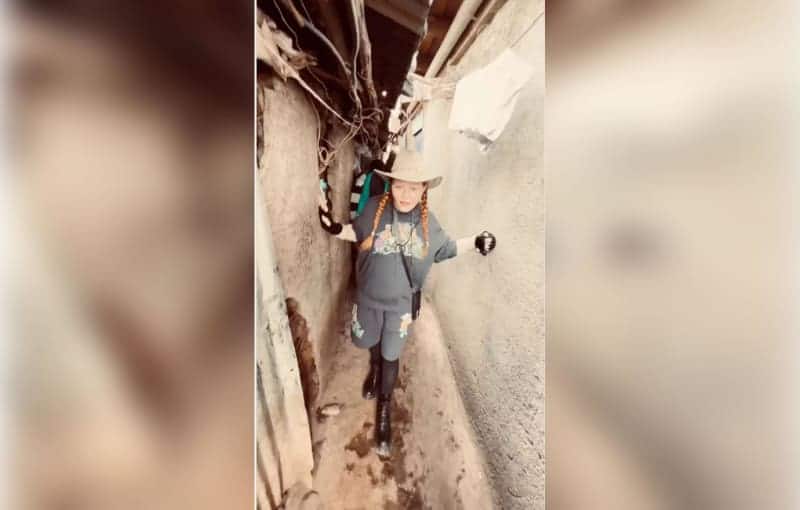 "We are very impressed with his work and his commitment to this community and excited to continue working with him and his wife Jessica!! 🇰🇪♥️🇰🇪♥️ @raisingmalawi," Madonna's message concluded.
MADONNA SPARKS CRITICISM AFTER SHARING MORE FACETUNED SNAPSHOTS OF TRIP TO AFRICA: 'DON'T FORGET TO WEAR THE GUCCI HAT'
Fans quickly flocked to the pop icon's comments section to provide the mother-of-six well-deserved compliments for the admirable parenting moment.
"Folks, this is what happens when you raise your kids right," one proud follower declared, while a second user wrote, "[It's] fantastic the way you raise your kids … it's very important that they keep their feet on the floor and know the opposite side of their great lives."
"Madonna at her best! Awesome! All the kids are amazing! Thank you for shining the light on others," a third individual happily commented, as another added, "bless your kind soul Madonna. If only this was more put into light. Then again you are the light to them and to us. Thank you for what you do for us on all spheres of your life. 👑🙏💖💖."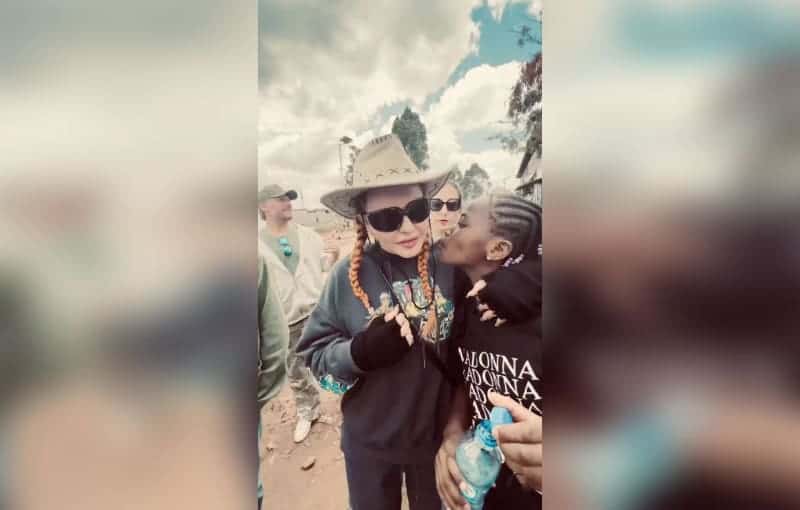 Of course, some fans weren't letting Madonna's outstanding community service efforts stop them from slamming the star's overall social media presence, as she's been sharing filtered and scantily clad snaps.
"Her behavior is an absolute disgrace and she should be ashamed of the way she presents herself to the world, especially at her age! She clearly needs some mental health treatment and some people around her to check her obnoxiously disturbing behavior when it's taking place and before she splatters it all over social media," one critic harshly remarked in the comments section. "[She's had a] ton of s**t done to her face because she's extremely insecure and can't handle the fact that she's getting old. Nothing more sad but comical and disturbing at the same time. Her face scares the s**t out of me, not gonna lie."