Published by
BANG Showbiz English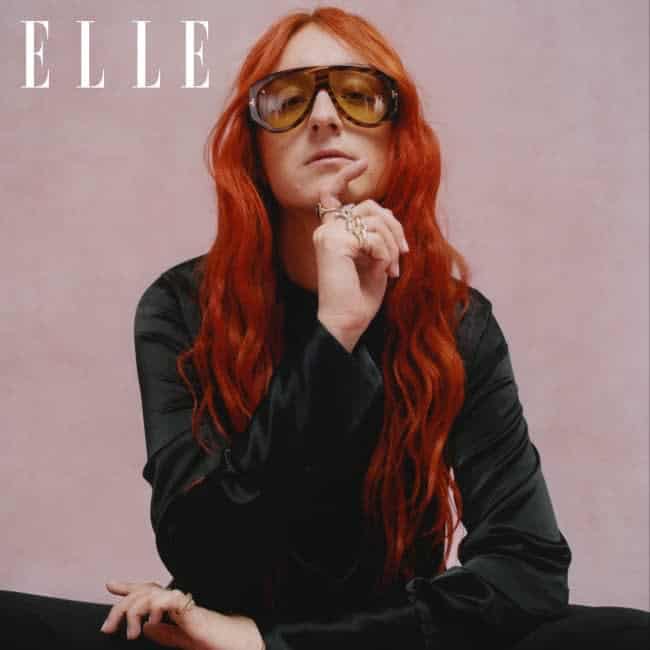 Fashion designer Harris Reed will forever be grateful for the "amazing" support he got from his mother when he came out as homosexual.
The 26-year-old clothing expert – who is the creative director for French fashion house Nina Ricci – told his model mother Lynette Reed that he was gay when he was just nine years old and he'll never forget her unwavering words of love and encouragement which gave him the confidence to be himself.
In an interview with ELLE UK – for which Harris and his work was photographed by Silvana Trevale – he shared: "I remember sitting at the dining table and announcing, 'Mom, I like boys. I'm gay.' And her being like, 'Yeah, we know. We see that. We love that.' It was really amazing to have that kind of support."
From that moment, Harris – whose dad is British documentary film producer Nicholas Reed – decided to embrace who he was in his fashion choices at school, but he admits it wasn't always easy.
He said: "I was very much a child that always knew who I was, in the sense that I wore exactly what I wanted. I had quite exaggerated mannerisms and I didn't really give a f*** about how I expressed myself, whether in a Walmart or in the playground. I think it made my mom's job more challenging, because she was constantly shifting me and my sister around to make sure that I was in spaces where I was accepted and not ridiculed.
"I remember wearing rhinestone Havaianas and eating lunch in the boys' bathroom, hiding my feet because people kept tormenting me."
Harris – who has dressed stars such as Harry Styles Adele, Beyoncé and Miley Cyrus among many more – says his move to London to study at Central Saint Martin's art school opened his eyes to the wider LGBTQ+ community and emboldened him even further to be his true self and to reflect his personality in his work.
He said: "I remember calling my mom the first week of my degree, sobbing, 'Mom, am I basic? I think I'm so basic.' It was the first time I had met a transgender individual. The first time I met someone who was non-binary. I had friends who were pansexual, who were polyamorous. I felt so uneducated – I thought wearing skinny jeans, combat boots and my AllSaints biker was the limit of who I was, and then I realised I had not even cracked the surface."
Explaining how his new friends and community changed his work, he added: "I was designing womenswear how womenswear 'should' be designed. Then I experimented with menswear, going very Savile Row in a traditional sense. And then I was like, 'What the f*** am I?' My work was getting mediocre responses because I didn't believe in it."
Go to Elle.com/uk/HarrisReed to read the full interview with Harris Reed