Published by
BANG Showbiz English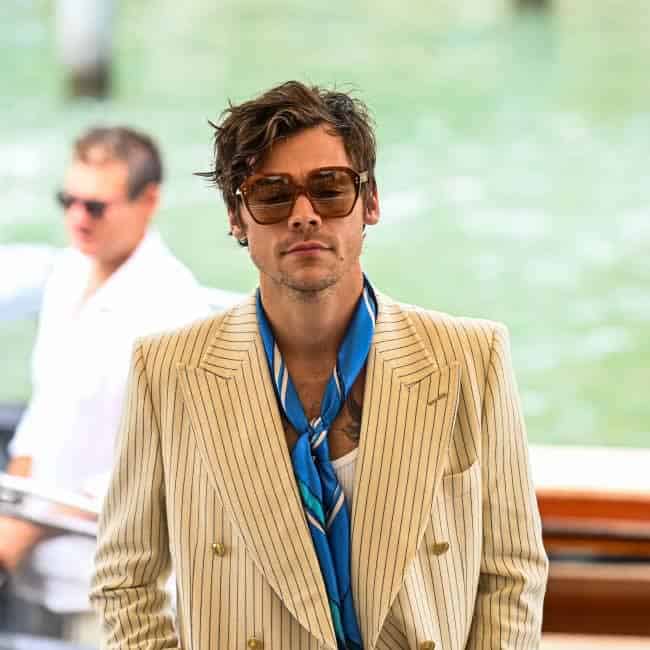 Harry Styles has a big future in the Marvel Cinematic Universe (MCU).
The 28-year-old mega star made a cameo appearance at the end of the 2021 movie 'Eternals' as Eros/Starfox and Marvel Studios producer Nate Moore confirmed that Harry's alter ego is a "fascinating" character with a family connection to the villainous Thanos.
During an interview on the Deadline Crew Call podcast, Moore said: "We certainly didn't cast Harry for a tag. I mean, again – And a character (that) maybe I have too much affection for, 'cause he's had some problematic runs in publishing. But there are more stories to be told with the character."
The producer added: "He has a really interesting connection with Thanos; they're half-brothers and share the same father. He has an interesting power set.
"He's a complicated character, but a really fun character. And I think… having met Harry Styles, he is as charming as you want him to be. And I think there's no limit to how good that character's going to be once we get to bring him back."
'Eternals' director Chloe Zhao revealed that she was the driving force behind the decision to give the 'As It Was' hitmaker a role in the MCU.
She said: "Long story short, with that depressing ending, at some point he was going to be one of the Eternals on that ship.
"And that didn't quite work out.
"But I had been wanting to bring Eros into the MCU.
"So I kept mentioning [casting Harry Styles] to Kevin [Feige] at every chance I had in the hallway, because I love the idea of Eros being another Eternal, another Ajak. He's an Eternal, and he was stationed on Titan – 10 of them were, just like the 10 Eternals on Earth, assuming Titan is also a host planet at some point.
"Now, if you think about that, what influence could Eros have had on the inhabitants of Titan, the way Ajak has influenced people on Earth? And how that has affected Thanos."