Published by
OK Magazine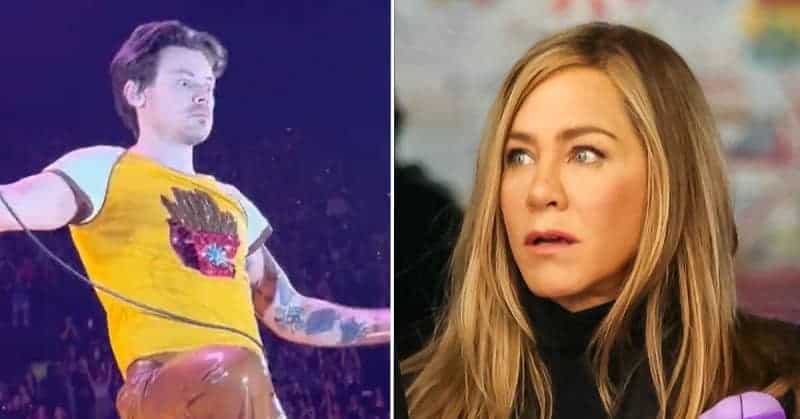 @louistommo_org/twitter;mega
Don't worry, Harry! Maybe Jennifer Aniston didn't notice…
Harry Styles was flushed with embarrassment when his pants split down the middle during is Thursday, January 26, concert — and to make matters worse, the singer's first "celebrity crush" just so happened to be in attendance.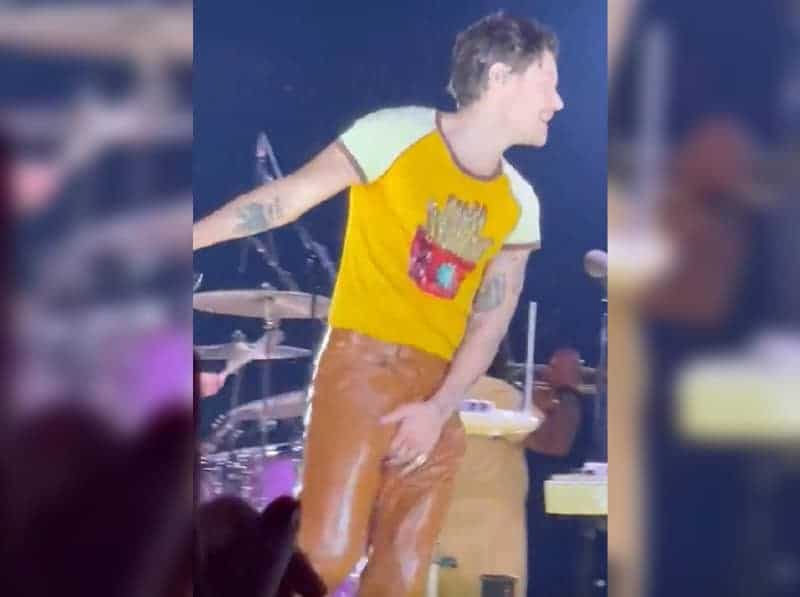 The famed musician was performing his hit song "Music at a Sushi Restaurant" when he attempted to squat down to get closer to his doting fans — except all they were given was a better view of the hilarious mishap.
Just as Styles assumed his position, a gaping whole ripped directly in the crotch area of his brown leather pants.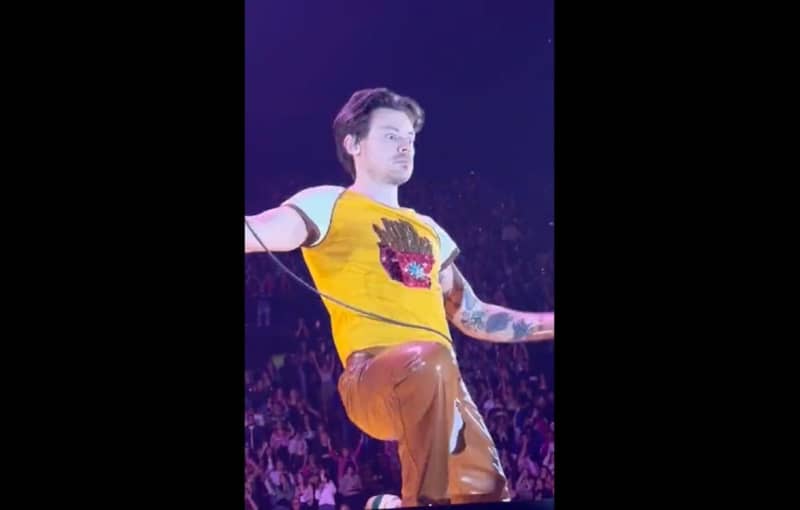 The 28-year-old was immediately stunned when he realized the shocking wardrobe malfunction, and covered the torn area with his hand before grabbing LGBTQ+ pride flags from nearby concert goers and wrapping them around his private area before heading off stage for a quick change of his clothing.
HARRY STYLES HUGS MYSTERY BRUNETTE IN LONDON 2 MONTHS AFTER SPLIT FROM OLIVIA WILDE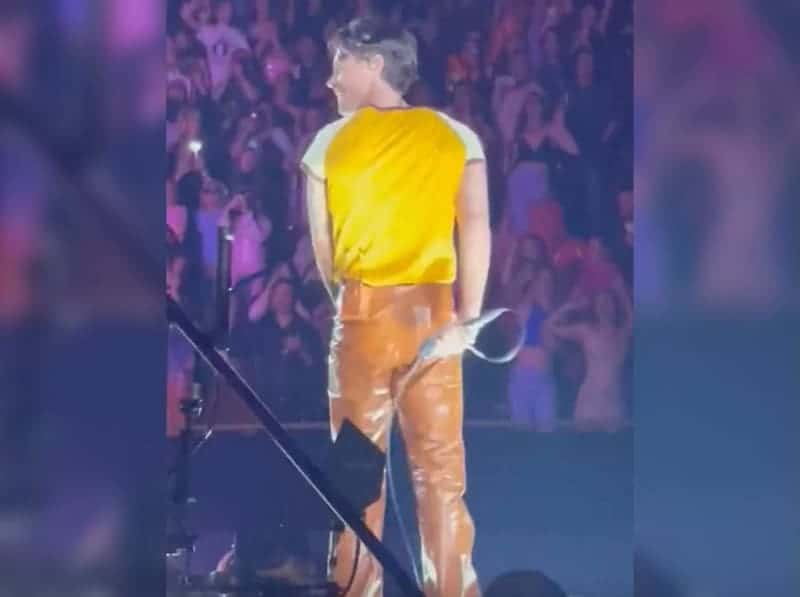 Styles returned in a timely fashion, wearing a — hopefully — more durable pair of pants, and proceeded to say sorry to the entire crowd —including the famous Friends star — at the Kia Forum in Inglewood, Calif.
LICKING HER WOUNDS? OLIVIA WILDE SHARES CRYPTIC MESSAGE ABOUT LOVE FOLLOWING HARRY STYLES SPLIT
"My trousers ripped. I feel I must apologize to a certain few of you right down in the front there. I mean this is a family show," the "As It Was" singer quipped as he attempted to make light of the laughable situation. "I promise it's not part of the show … It's a family show… or is it? It is. Or is it?"
As expected, social media users quickly flooded Twitter with hilarious memes and videos of the accidental wardrobe malfunction, with some reactions including comical comparisons to SpongeBob SquarePants' classic song "Ripped Pants" that dates all the way back to 2001.
"Nobody tell Harry that Jennifer Aniston just watched him rip his pants," one fan tweeted, as they pointed out the beloved 53-year-old actress' attendance at the show, while another added, "Harry ripping his pants in front of Jennifer Aniston is most likely a traumatic moment for him."