Published by
OK Magazine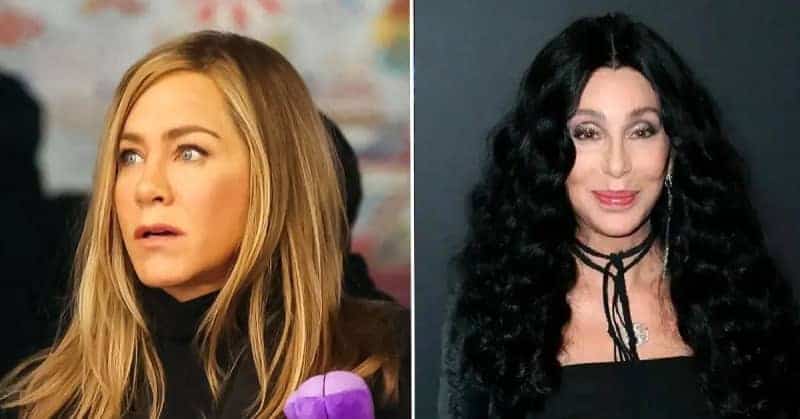 mega
Jennifer Aniston just got cooler!
On Wednesday, March 22, the actress went on Live with Kelly and Ryan and spilled about the frequent hangouts she had at Cher's house decades ago.
"Well I went to high school with Chaz [Bono] and amongst our group of, our gaggle, we would always go to her house because it was nice. It was Cher!" Aniston revealed on the talk show, referencing the son of Sonny Bono and Cher.
Before the Friends alum blew up, she attended Fiorello H. LaGuardia High School in New York City, an institution famous for educating some of the most iconic names in entertainment.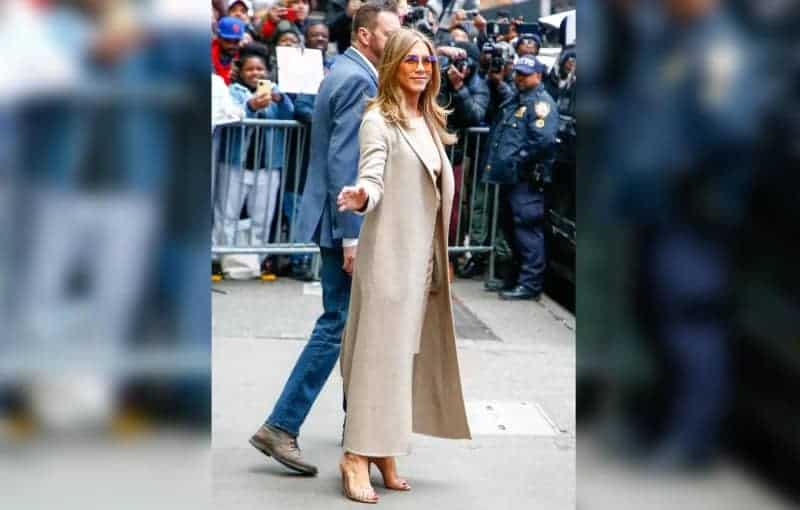 The Marley & Me star then shared a hilarious story about after-school snack time at Cher's abode.
"She seems to think I ate it all… She would always go, 'Yeah, you ate me out of house and home,'" Aniston said, adding, "I was like, 'How was I the only one partaking in the cold cuts!'"
Aniston also described the property as having "beautiful windows" before recalling a few other details.
"It was just wild and wonderful cause we didn't really know Cher," the 54-year-old mentioned. "We were little kids in high school, though I guess you understand a little bit at that point. It was just fun to be able to hang out with Cher."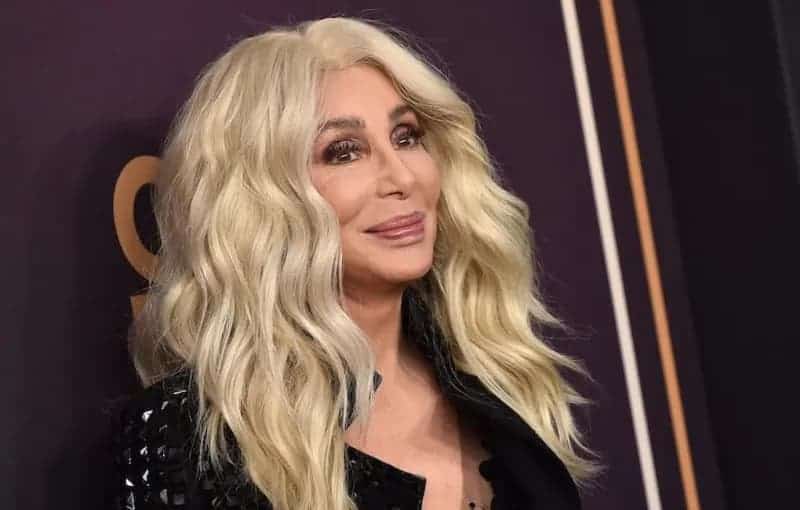 Her legendary high school gatherings were not the only thing the beauty reminisced about this week, as on Tuesday, March 21, she appeared on The Tonight Show With Jimmy Fallon where she discussed her long-time friendship with Adam Sandler.
"[We've been friends for] over 30 years," the Emmy nominee said to Fallon. "We met at Jerry's Deli on Ventura Boulevard when we were 20 and 22."
Never miss a story — sign up for the OK! newsletter to stay up-to-date on the best of what OK! has to offer. It's gossip too good to wait for!
The comedian asked the movie star if her long-time pal ever gives her advice, to which she scoffed, "No!"
"If I get anything from him it's, 'What are you doing?!' — usually based on someone I'm dating," she quipped.
"I very much love to take care of him. He's so concerned about taking care of everyone else, which he really does. But he doesn't take care of himself," the TV icon explained. "I'm sorry to call you out on national television, Adam — but you have to know this. We have fun together."