Published by
OK Magazine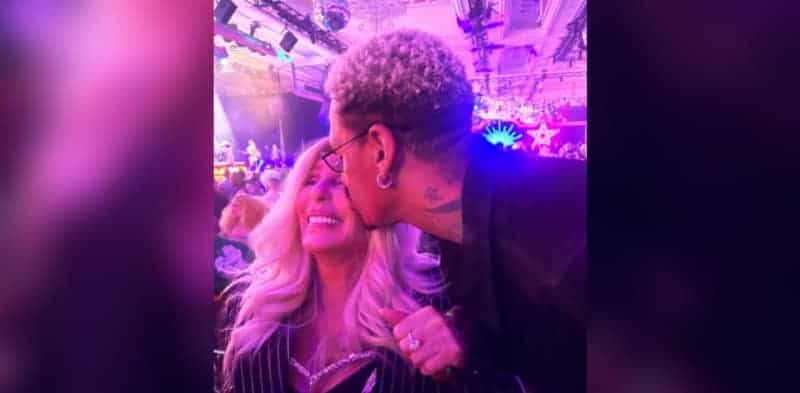 @cher/twitter
Cher is entering 2023 unbothered and in love!
On New Year's Day, the superstar posted two photos with boyfriend Alexander Edwards, and while she was beaming in the snaps, she also appeared to debunk rumors of an engagement, wearing the huge diamond ring he gifted her on her middle finger.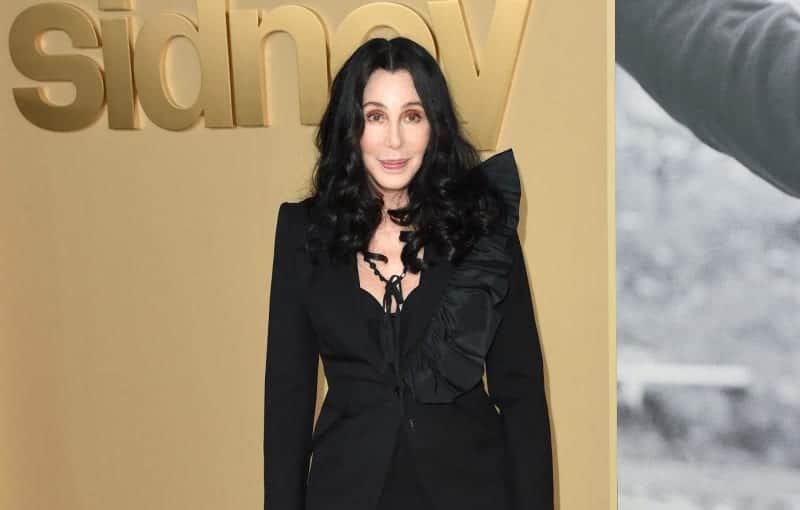 However, the majority of fans didn't even comment on the bling, as they were too focused on the singer, 76, calling her new man, 36, "Daddy" in the caption.
After a slew of commenters cringed at her words, she hit back, quipping, "It's Never been My Go To, But I Didn't Realize That This Term Of Endearment Comes With Consequences.. God I Hope There's No Mandatory Jail Time."
The mom-of-two followed up when one fan gushed over how happy the new couple look. "Ppl Hide In The Dark ,Light, In Basements, Penthouses … DONT LET THESE PPL CHANGE ANYTHING YOU WANT Love Etc.," she tweeted. "Listen to these idiots & See hostility,& Vitriol in its purist Form."
Cher shared a second photo in which the two looked into each others while flashing their pearly whites, writing alongside the pic, "This should Send you Haters to The Part in Wizard of OZ…WHEN DOROTHY THREW WATER ON THE wicked Witch & Melted her."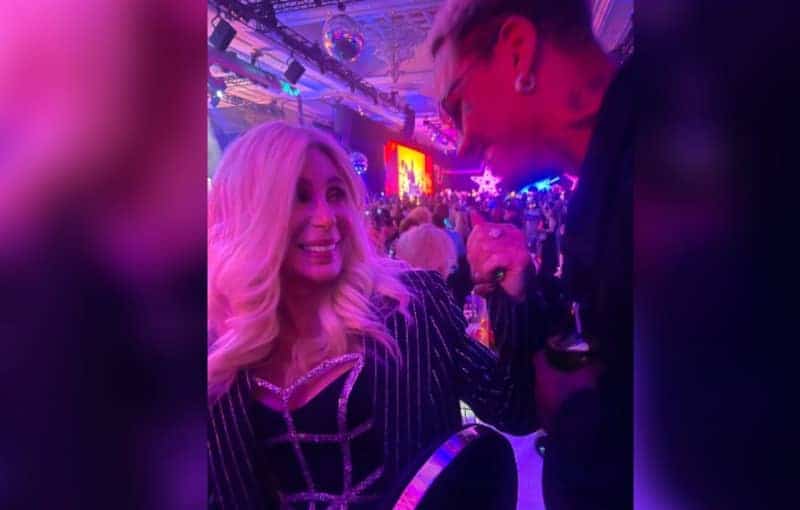 This isn't the first time the music icon has clapped back at haters, who tried to diminish the romance due to the 40-year age gap.
CHER'S MOTHER PASSES AWAY AT 96: 'MOM IS GONE'
"I DONT GIVE AFK WHAT ANYONE THINKS. I'm Not Defending us. Haters are Gonna Hate…Doesn't Matter That we're Happy & Not Bothering Anyone," she responded via Twitter. "Love doesn't know math."
All of that being said, Cher acknowledged their age difference is "kind of ridiculous," but they still "get along great."
"If I hadn't met younger men in my life, I would have never had a date because older men just didn't like me all that much," she confessed on a December episode of The Kelly Clarkson Show. "Well, I have had a couple of boyfriends that we were hovering around my age, but they just didn't like me for some reason and maybe men don't care if you're funny, outrageous and want to do stupid things and you have the strong personality. I am not giving up my personality for anybody!"