Published by
OK Magazine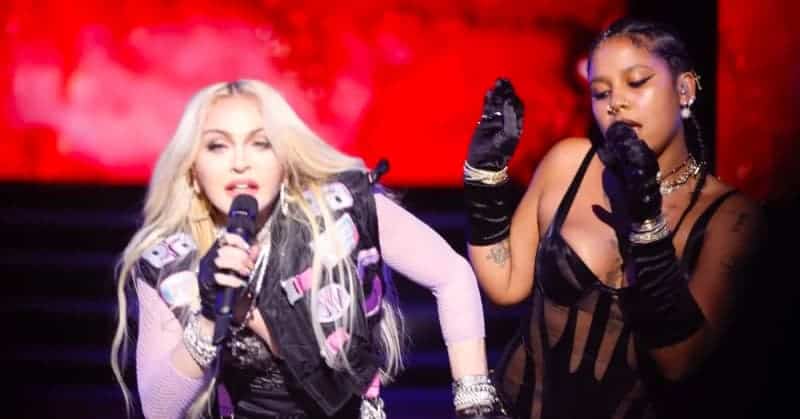 MEGA
Remember Madonna and Tokischa's steamy smooch?
The Dominican rapper agrees the lip-locking moment was pretty unforgettable, as she exclusively tells OK! the juicy details of her and the Queen of Pop's multiple make out sessions.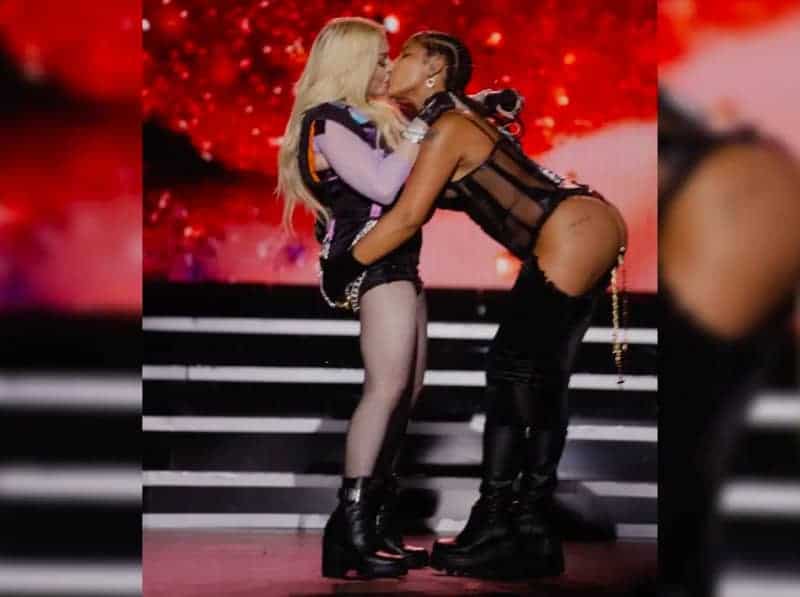 "She's really fun. To kiss her is like the bisexual award of being gay," the 26-year-old expresses of the time her and Madonna would frequently pucker up for kisses from one another in the months surrounding the release of their duet, "Hung Up On Tokischa."
The former model providesOK! insight on how her and the "Material Girl" singer's fiery friendship came to light.
"Madonna actually invited me to perform in her pride party that she had in New York. When we received the invitation, we asked her if we could do a piece of the show together. So I came up with the idea of having a remix for 'Hung Up' and she was on [board with] it," Tokischa explains.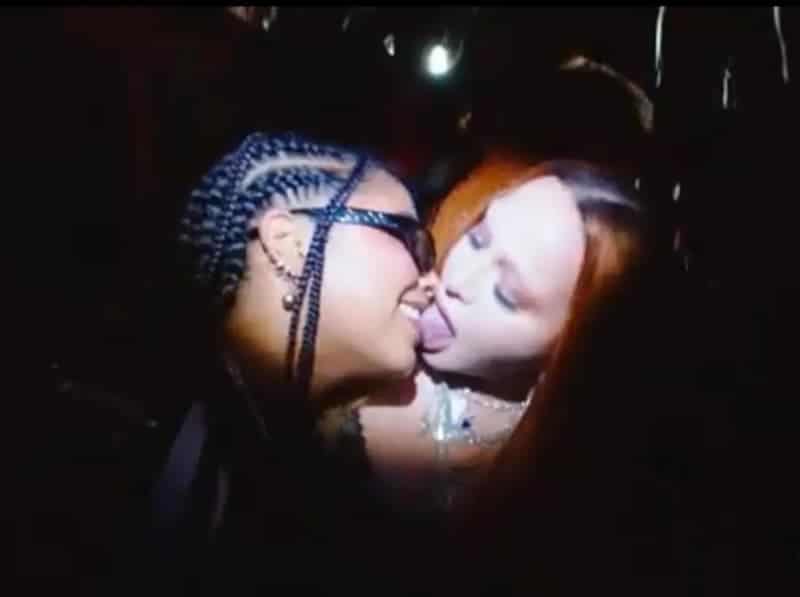 "She liked [the idea] and we did it and then we shot the video," she continues to tell OK! in regard to filming sultry music video.
While many artists would dream to work alongside the pop sensation, Tokischa confirms it was everything she could have ever imagined.
"She's a very sweet woman and she represents a lot of amazing things that are really inspiring. To have the chance to work with her and to get to know her, to hang out with her and to talk to her all the time … it's really exciting. It's really fun," the "Linda" rapper reveals.
Additionally, Tokischa completely supports Madonna's provocative persona despite the A-lister's constant disapproval from longtime fans.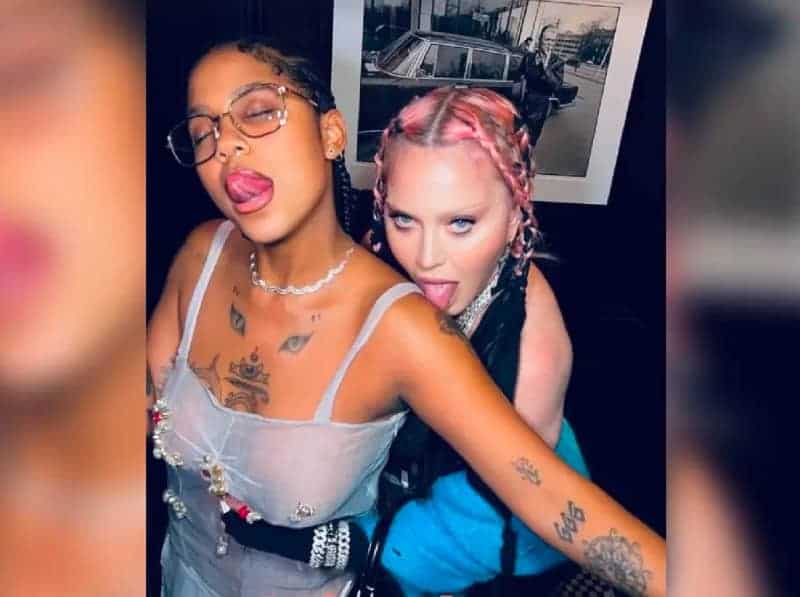 "She been doing that her entire career, standing for herself, and you know, receiving the hate and all that … but she's so strong and that's so inspiring and, and she doesn't care," the Latin artist dishes to OK!.
"She don't give a f**k about what nobody has to say and that's very inspiring," Tokischa confesses. "I've been learning from her since before I met her because she's such an icon. She's a very open book."
"I will say that we are connected in that … in the attitude of not giving a f**k," the rapper notes of her and Madonna's prideful personalities.
As for where the musical duo's relationship stands today, Tokischa confirms her and Madonna still "keep in contact."
"I feel like for most of the artists that collaborate, it's like we work and then it's over and then onto the next. But there are very little artists that you actually keep connected to. In this case Madonna is one of them," the celeb sweetly admits.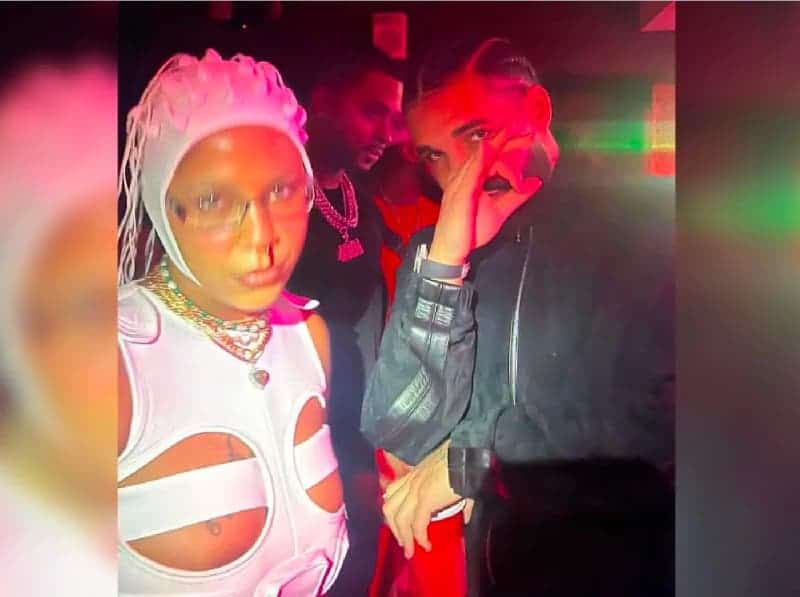 Beside her iconic duet with the award-winning singer, Tokischa closed out 2022 with fiery hit new single titled "Kilo," in collaboration with The Martinez Brothers and an applauded performance with Drake.
"It's a passionate song about this girl who's obsessed with her toxic boyfriend," Tokischa explains of the track, noting the unfortunate frequency of the situation.
As for what it was like to work with Drake, Tokischa spills, "It was nice of him to come to my show, and he is really nice person."