Published by
BANG Showbiz English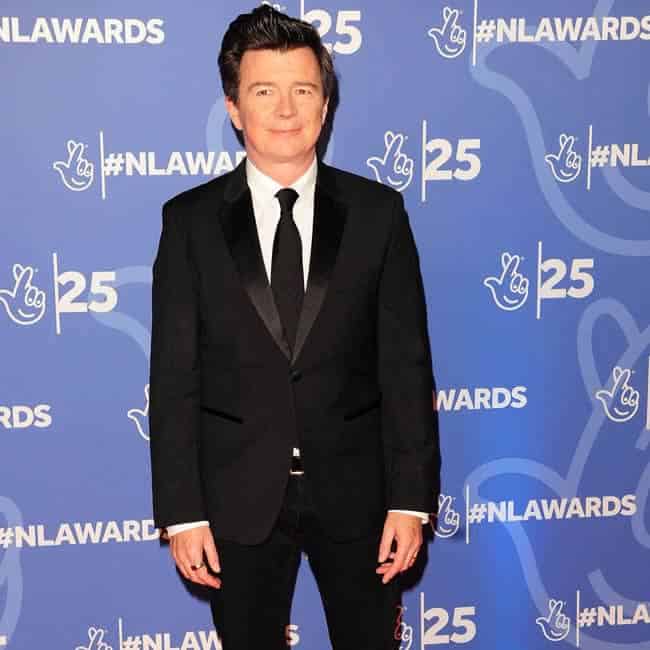 Rick Astley says he "wasn't born" to be a pop star.
The 56-year-old singer shot to fame in the late 1980s when he signed a deal with industry giants Stock Aitken Waterman – which saw him become labelmates with the likes of Kylie Minogue, Jason Donovan, and Sonia – and sold more than 12 million records worldwide with hits such as 'Never Gonna Give You Up' and 'Together Forever' but decided to quit the industry altogether in the 1990s because he "didn't want to do any of it" anymore.
"He said: "I don't think being a pop star is a very natural thing for anybody but some people, some people manage to do it and some people are born to do it perhaps. I don't think I was really. I had developed a fear of flying, I didn't want to go and promote records. I didn't want to do any of it, really. "
The 'Take Me To Your Heart' singer – who went on to have daughter Emilie with then-partner Lene Bausager but eventually returned to showbusiness in the early 2000s and remains active in music today – went on to add that he was "super lucky" to have made a lot of money during his heyday which at the time enabled him to walk away after from the top.
Speaking on Channel 5 documentary 'Stock Aitken Waterman: Legends of Pop Music', he added: "I was super lucky that I had a massive amount of success in a very short period of time, somebody gave me a truckload of money for it and I could say 'Okay, I'm done!'"