Published by
BANG Showbiz English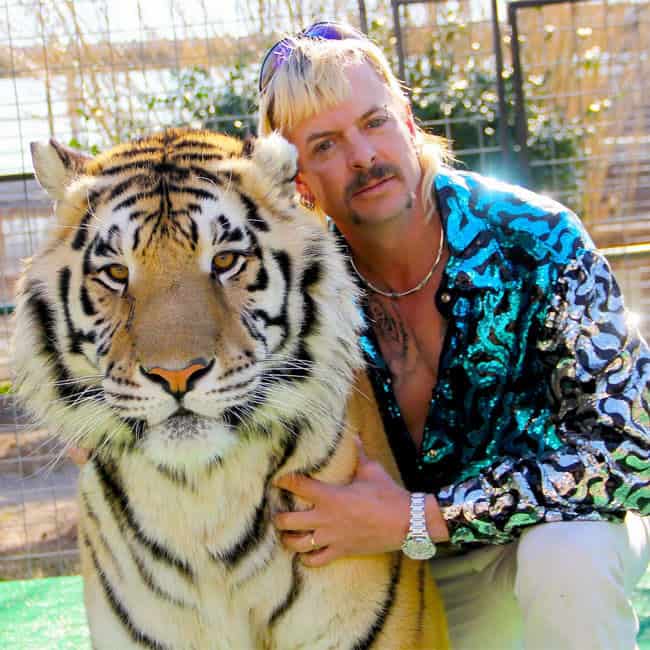 Joe Exotic has left "everything" to his fiancé in a new will.
The 59-year-old reality star – who is currently serving a 21-year prison sentence after being found guilty of a murder-for-hire plot against rival Carole Baskin and finalised his divorce from Dillon Passage in January – got back together with former flame Seth last June and has now revealed that he doesn't want anyone from his family to have anything when he dies.
"I'm so tired of everything that's going on there with people trying to exploit me and trying to write off my name and everything else. So I have my attorney Autumn Blackledge, she is the executor of the will, and I don't want any of my will or Jeff Lowe, nobody to be able to get anything from me. Trademarks, copyrights, I just gave everything to my fiancé, Seth Posey. He has been there every day for five years. I know everything about Seth, I talk to his mom and I talk to everybody. All these people who try to f*** with other people, just give it up because I gave it all away. And if something happens to Seth, it is in the will that it goes to his son.
The former zookeeper – who shot to fame alongside Carole on the Netflix documentary series 'Tiger King' – was diagnosed with prostate cancer in 2021 but is now in remission and went on to reveal that he has signed a DNR with the Federal Medical Center, Fort Worth and explained that he wants former co-star John Reinke to take care of the funeral plans with his fiancé by with the help of a GoFundMe page before scattering his ashes next to those of his late husband Travis Maldonado, who took his own life at the age of 23 in 2017.
Speaking to TMZ on the phone from his prison cell in Texas, he said: "It has been five years since 'Tiger King' and since I got arrested. I am the only Tiger King, I am the only one who will ever be the Tiger King! Okay? So move on!
"The only thing that I wanna make very clear to the world is that when I die – I've been through cancer, I've been through five years of prison – I've signed a DNR with the prison. No one is going to resuscitate me, okay? I want everyone to know that John Reinke has to raise a GoFundMe for my funeral, alright? And to have me cremated and to have a funeral and scatter my ashes where Travis's are at the lake. And whatever is left over, I want him and Seth to split it. He's been stuck with me all this time and Seth has been with be. There are so many of us in here who don't belong in here and we should be with our families, so I appreciate your support. Be my voice!"