Published by
BANG Showbiz English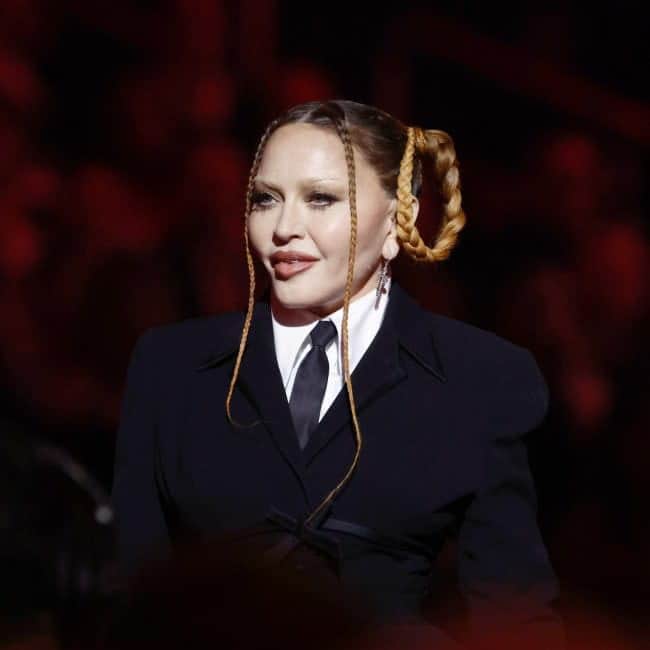 Madonna "always supported" her estranged brother Anthony Ciccone before his death.
The older sibling of the 64-year-old pop icon passed away at the age of 66 on Friday (25.02.23) and despite claims that he had lost touch with her over the last decade and had been left homeless, an insider has now explained that she "supported" him in whatever way she could.
The source told PEOPLE: "They were all there for him and despite being estranged, Madonna supported him in every way she could when he was willing to take the support. Family members including Madonna visited him while in his rehab facility as he declined these past few months."
The 'Like A Virgin' hitmaker – who is thought to have a net worth of $850 million – is yet to speak out on the passing of her brother but his death was confirmed on Sunday (26.02.23) by his brother-in-law Joe Henry, who is married to Madonna's younger sister Melanie.
Without revealing a cause of death, he wrote on Instagram: "My brother-in-law, Anthony Gerard Ciccone, exited this earthly plane last evening. I've known him since I was 15, in the spring of our lives in Michigan so many years now gone. "As brother Dave Henry (who took this photograph) notes here, Anthony was a complex character; and god knows: we tangled in moments, as true brothers can. But I loved him, and understood him better than I was sometimes willing to let on. But trouble fades; and family remains— with hands reached across the table. Farewell, then, brother Anthony. I want to think the god your blessed mother (and mine) believed in has her there, waiting to receive you. At least for today, no one shall dissuade me from this vision."
In 2011, Anthony claimed that he was a "nobody" to his family as he implied that he had received no financial help from his multi-millionairess sister.
He said: "He said: "I'm a zero in their eyes; a non-person, an embarrassment. If I froze to death, my family probably wouldn't know or care about it for six months. My family turned their back on me, basically, when I was having a hard time. You think I haven't answered this question a bazillion times – why my sister is a multi-bazillionaire and I'm homeless on the street? Never say never. This could happen to anybody."