Published by
OK Magazine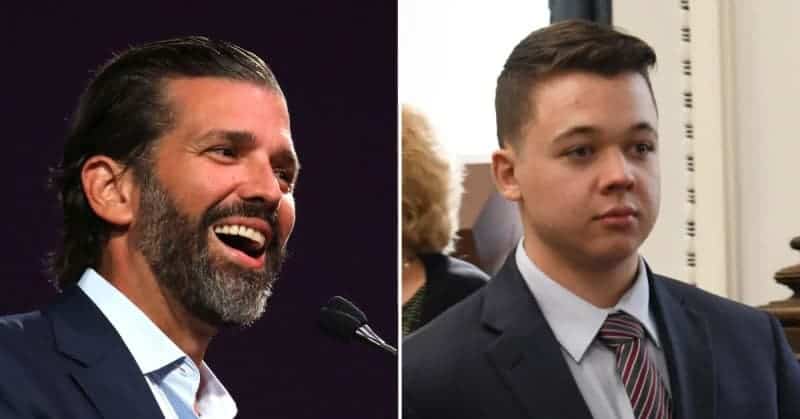 mega
Donald Trump Jr. is getting flak for bringing Kyle Rittenhouse, who was found not guilty of homicide after he killed two unarmed people in Wisconsin in 2020, on his podcast.
"Going live in 10 minutes guys the link is in my bio check it out then or bookmark it to go back at a later time. I take it behind the scenes of our incredible trip to Ohio yesterday to see the great people of East Palestine with my father and then I got one on one with @thisiskylerittenhouse talking everything he's gone through in the last few years. Check it out and let me know your thoughts or save it to watch later. Let me know your thoughts," the 45-year-old captioned a photo of himself with the 20-year-old, who argued self-defense during his trial, on February 23.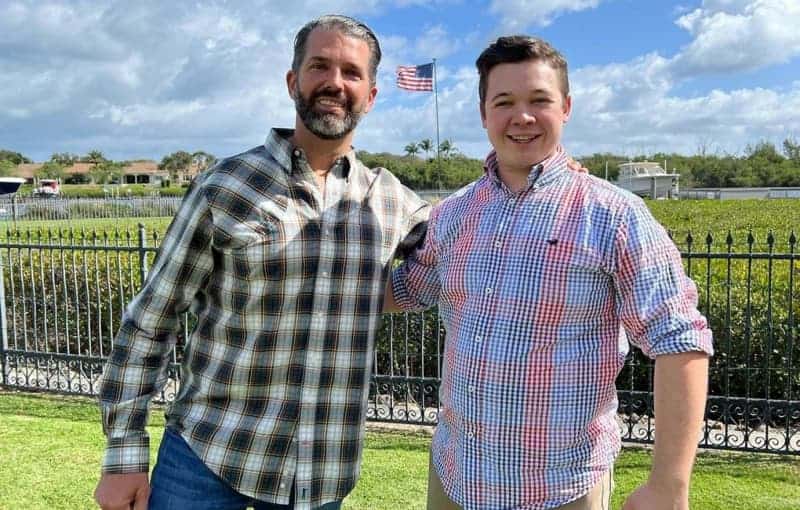 Of course, people were angry that Trump Jr. would even give Rittenhouse the time of day.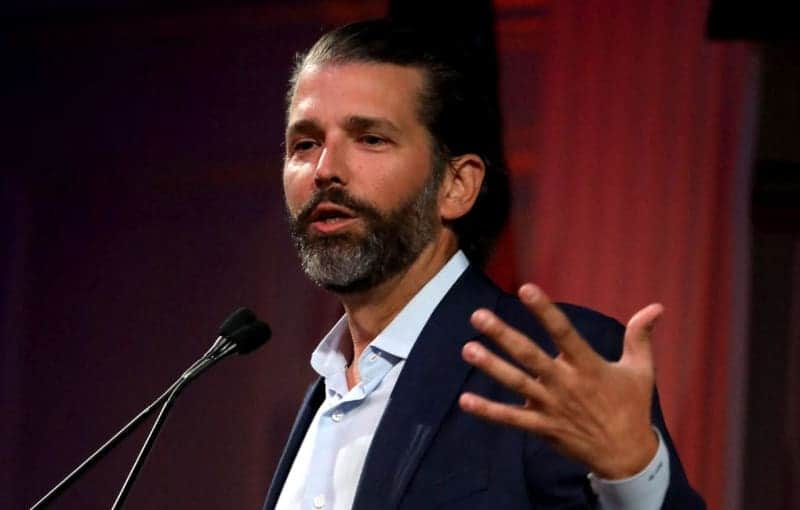 "How is this guy now a legend or hero for killing 2 people?" one person asked, while another said, "Love you Don but I don't know what you obsession with this kid is."
A third simply stated, "Blood on both your hands," while a fourth said, "2 D-Bags in one photo! Amazing!!"
Another said, "A coked out a**clown and a cold blooded murderer walk into a room," referring to Trump Jr. potentially using drugs.
"He killed 2 unarmed people but you all think he's a hero? You're sicker in the head than your dad Donald Trump Junior," another stated, while someone added, "Both of you should be behind bars period."
During the interview, Rittenhouse said his case was "scary" since he was "up against these George Soros-funded prosecutors," referring to the billionaire businessman who has spread antisemitic conspiracy theories.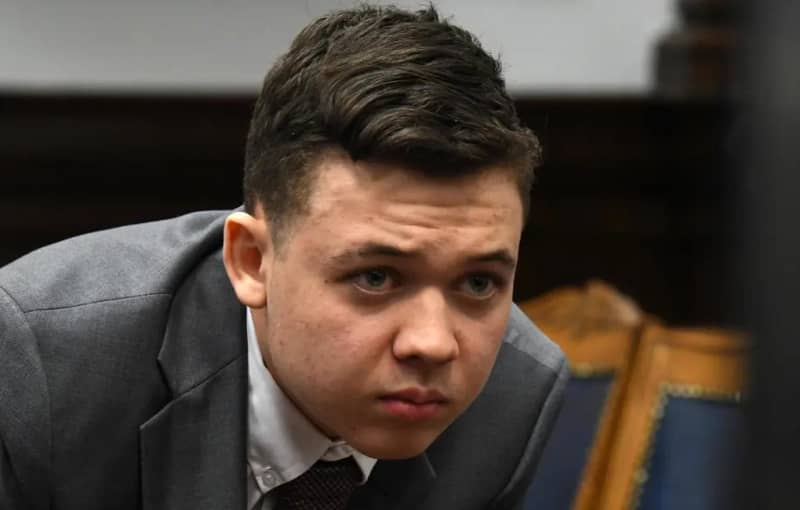 Never miss a story — sign up for the OK! newsletter to stay up-to-date on the best of what OK! has to offer. It's gossip too good to wait for!
"Was that what was going on?" Trump Jr. asked. "Were these guys getting some sort of backhanded donations?"
"I guarantee it," Rittenhouse replied, but he later backtracked, saying, "I don't know for sure, I don't know for 100 percent fact. But I guaran— I'm sure of it."