Published by
BANG Showbiz English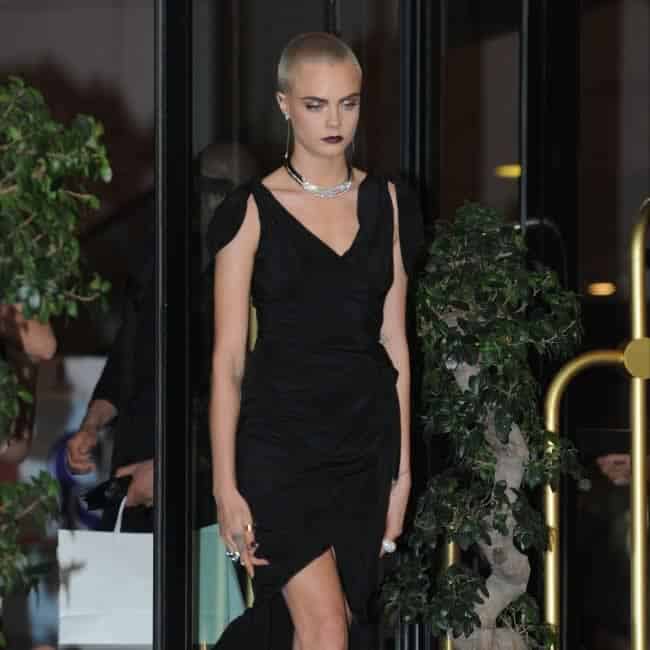 Cara Delevingne struggled with being herself and revealing her secrets on 'Planet Sex'.
The model, 30, released the BBC Three series earlier this year, which saw her explore her sexuality and touch herself on camera.
She told Vogue magazine's April issue about its making: "It was super personal and I didn't really realise how personal it would be.
"I'd only really learned how to show emotion when I was acting because I didn't feel worthy enough to feel those things as myself.
"With 'Planet Sex', I was just so uncomfortable in front of the camera in the beginning because it was like, 'Oh, God, I've gotta be myself.'"
The show sees Cara, who is dating singer Leah Mason, 31, aka Minke, being moved to the point of tears at the end of her first day on location at the Dinah Shore Weekend in Palm Springs, billed as the world's largest festival for queer women.
She says on the first episode of the show: "I still struggle with being open—really open—about just how much I love women."
The couple who directed the docuseries, Jessica Chermayeff and Ana Veselic, told Vogue about being overwhelmed by Cara's willingness to be open.
Jessica said: "I think a lot of celebrities say they're on a personal journey, but with her it was more than just lip service.
"She was scared in all the right ways."
Ana added "Cara was very open. Not everything was this perfect platitude statement, this neat little answer that checks all the boxes.
"There were definitely grey areas. As a viewer, I really miss that in conversations like this, because it's not black and white."