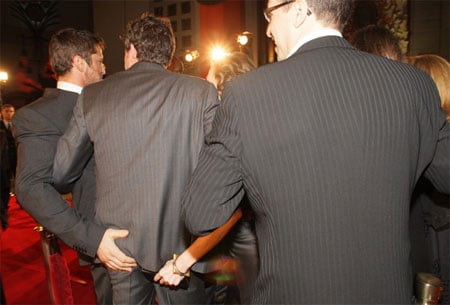 Gerard Butler and co-star Jeffrey Dean Morgan appeared at the P.S. I Love You premiere over the weekend and proceeded, for reasons unknown, to grab each other's rumps. Given Butler's work-outs for 300, there's likely plenty to grab.
Said Butler to People: Jeffrey Dean Morgan rubbing my ass. Yeah that's about as good as it gets!"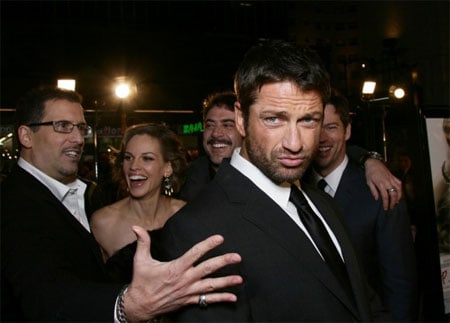 More photos of the premiere at Just Jared. One more shot of the grab-ass moment, AFTER THE JUMP...
You may have missed…
Gerard Butler Prepares to be a Spartan for 300 [tr]