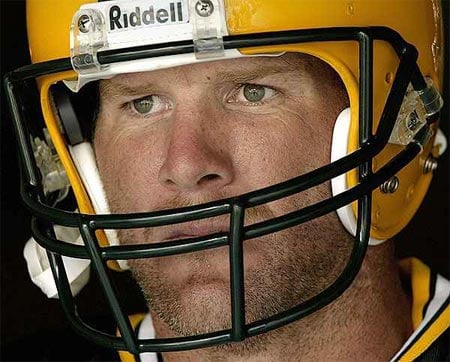 TMZ reports that Packer QB Brett Favre's Sports Illustrated: Sportsman of the Year issue is so popular they're still cranking them off the presses: "Having already burned through 3.2 million copies, Sports Illustrated is now releasing even more issues of its Sportsman of the Year mag, featuring Green Bay Packers quarterback Brett Favre. Britney wishes her album sold like that! The magazine did a second printing of 50,000 copies -- their first since NASCAR legend Dale Earnhardt died in 2001. But that wasn't enough -- and another 100,000 copies were sent to Wisconsin to help satisfy the demand. It's not like it's the Swimsuit Issue or anything!"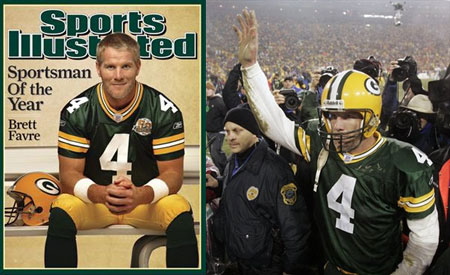 The closest we could get to the Swimsuit Issue comes right after the jump...
Things often do get better with age.
You may have missed…
Sportrait: Raúl [tr]
Sportrait: 2007 Heisman Award Hotties Tim Tebow, Darren McFadden, Colt Brennan, and Chase Daniel [tr]
Sportrait: David Kopay [tr]
Sportrait: Busted French Rugby Players [tr]
Sportrait: Amir Khan [tr]