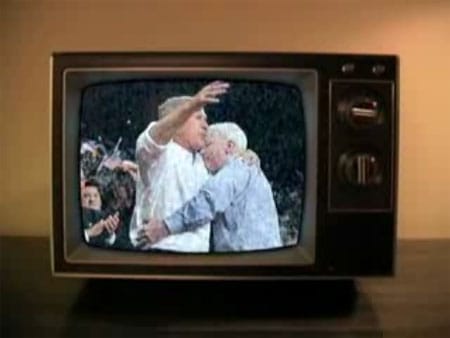 David Brock's Progressive Media USA begins running this ad on cable today, according to Talking Points Memo.
They report: "The ad, called 'Out of Touch,' will be running on cable beginning tomorrow and can be seen in D.C. on CNN and MSNBC -- which is to say, it's a small buy aimed at an insider audience of potential future donors, political operatives, and the like."
Brock's group is in the process of raising $40 million to fund its media campaign against the Republican candidate.
Watch it, AFTER THE JUMP...
You may have missed…
Bush Gives his Endorsement to John McCain [tr]