Right-wing "pro-family" groups are apoplectic that Arnold Schwarzenegger met with the Log Cabin Republicans last weekend as John McCain's "surrogate" and are urging McCain not to go ahead with plans he has, reportedly, to meet with the group.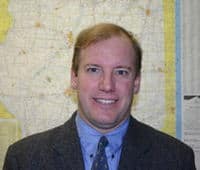 Wingnut leader of Republicans for Family Values, Peter LaBarbera, is particularly ruffled:
"I think this is significant. It was significant when George Bush … met with the Log Cabin Federation before he became president — and it doesn't surprise me that McCain is doing it. I think the danger is that when you try to be pro-homosexual and pro-family at the same time, it doesn't work…So, it becomes difficult for John McCain to say he's supporting efforts to protect marriage and also supporting the Log Cabin Republicans. I just think this is the problem with the 'big tent' [philosophy] in general in the Republican Party."
If you'lll remember, last time we heard from LaBarbera he was showing off his collection of gay fetish movies.
McCain urged to flee from Log Cabin Republicans [onn]