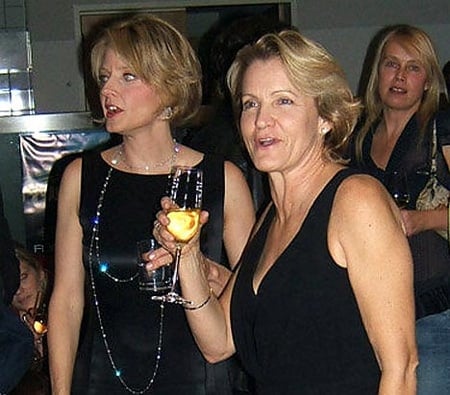 That's what the National Enquirer (I know) is reporting: "After 14 years together, the Silence of the Lambs actress has dumped Cydney Bernard. 'Jodie breaking up with Cydney is shocking,' said a Hollywood insider close to the star. 'Right now it's the best kept secret in Hollywood, and it's not just because Jodie is a legend and an intensely private person, either. Because she and Cydney have been together for so many years and have two children together, the potential fallout and legal wrangling from this split could be monumental.'"
In December, at the Hollywood Reporter's Women in Entertainment breakfast, Foster came out publicly for the first time, thanking her "beautiful Cydney who stays with her through the rotten and the bliss"...
Watch it, AFTER THE JUMP...