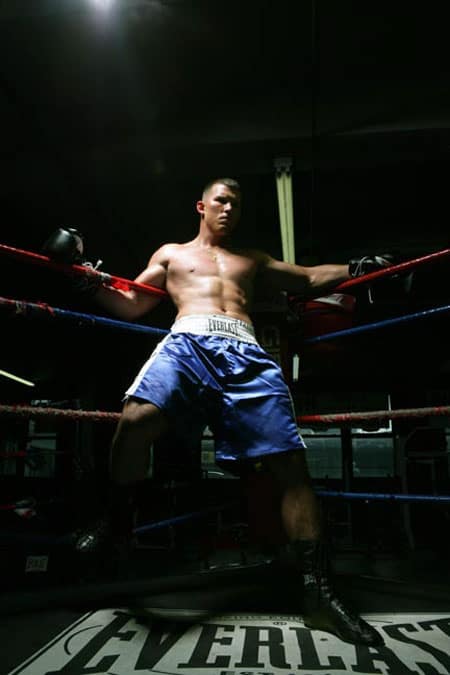 Our friend, photographer Joe Oppedisano (you may remember his Dangerous Boy photos or his celebration of Calvin Klein underwear), has a new DVD
and 2009 calendar
hitting stores in the near future. It's called Knockout and is a foray into the world of mixed martial arts and ultimate fighters. The project features two brothers, a few of Oppedisano's favorite models, and the COLT model Bruno even makes a cameo as the coach.
Joe let us share some shots from the calendar. Watch the slide show HERE.
Also, check out the DVD trailer, AFTER THE JUMP...