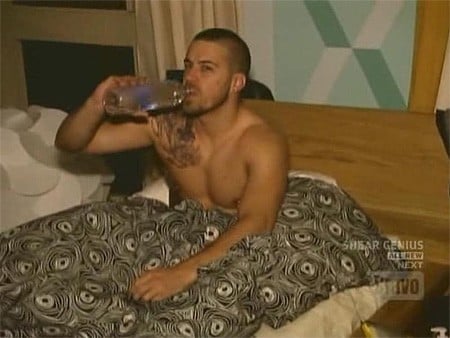 Rumors of a "blossoming romance" between two of this season's male designers seem to hold some truth if said designers' MySpace pages (here and here) are to be believed.
And it's not Keith Bryce (above), who many bloggers seem to have their eyes (site NSFW) on already...
See who the two designers are, AFTER THE JUMP...
The likely lovebirds would be Daniel and Wesley.