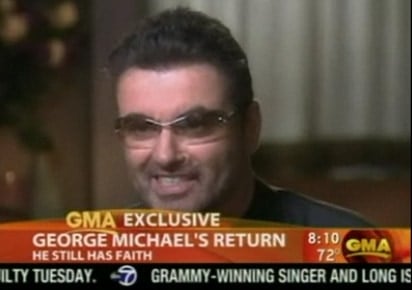 George Michael talks about losing his partner to AIDS, the death of his mother, getting caught cruising in a bathroom in a park in Beverly Hills, and his drug arrests.
Said the singer: "I lost my partner to HIV then it took about three years to grieve; then after that I lost my mother. I felt almost like I was cursed. The only thing that got me through it was my music. It survived. I wrote very, very little, but the little I wrote did well and kept my head above water...It was depression and shock which just went on for years."
He also says he's come to realize his arrest for public sex was something he did deliberately.
Watch it, AFTER THE JUMP...