Yesterday, British gay activist Peter Tatchell of Outrage! wrote up an article about death squads who hunt down gay Iraqis and execute them, before releasing the following terribly sad statement: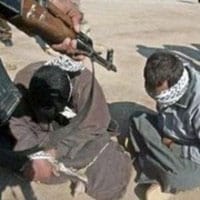 "This morning, I received news from Iraq that the coordinator of Iraqi LGBT in Baghdad, Bashar, aged 27, a university student, has been assassinated in a barber shop. Militias burst in and sprayed his body with bullets at point blank range. He was the organiser of the safe houses for gays and lesbians in Baghdad. His efforts saved the lives of dozens of people. Bashar was a kind, generous and extremely brave young man – a true hero who put his life on the line to save the lives of others. My thoughts go out to his loved ones and to the other members of Iraqi LGBT. Their courage is an inspiration to all people everywhere fighting against injustice."
Sexual cleansing in Iraq [guardian]
Gays Without Borders created the sobering video about LGBT life in Iraq, AFTER THE JUMP...