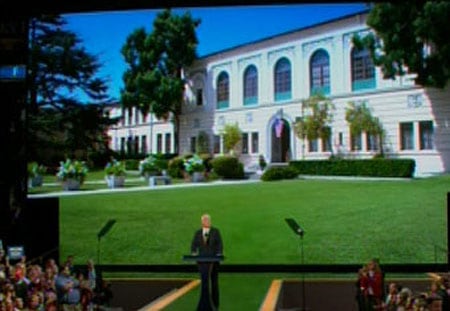 What I noted about McCain's speech (aside from its dry, awkward delivery) was that in its attempt to portray McCain as this bipartisan 'maverick' it failed, ringing completely hollow given the three days of arrogant mockery, sarcasm, and lies from the folks like Romney, Giuliani, Graham, and Palin leading up to it. How can you run as that kind of candidate when your party so blatantly defies you in that regard?
And as for the shot above, as Talking Points Memo notes, looks like one of his houses.
McCain's speech, AFTER THE JUMP...
Reactions from Jeffrey Toobin and former Bush speechwriter Michael Gerson (via americablog):
John McCain's speech, AFTER THE JUMP...