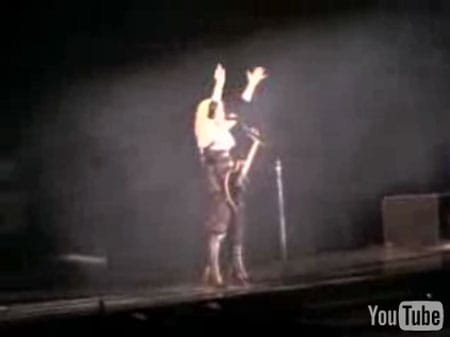 Because we are all children of God, this one goes out to the Catholic League's Bill Donohue.
Following the concert, the devotee of Kabbalah visited a pilgrim church in Rome: "Escorted by two Italian policewomen on motorcycles, Madonna, 50, went to the basilica of Santa Croce in Gerusalemme and stayed "for a long time" in meditation before the relics of the True Cross, according to Father Gaetano Claudio Fioraso, the Priest-in-Charge."
Watch her dedication, AFTER THE JUMP...