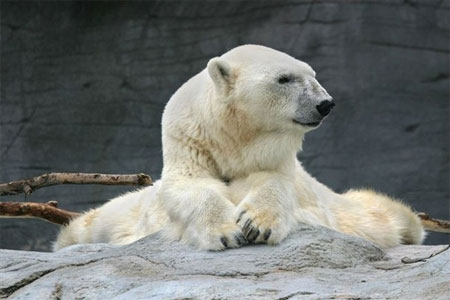 Debby, a 41-year-old polar bear at the Assiniboine Park Zoo in Winnipeg, Manitoba was euthanized yesterday due to a degrading kidney condition. Debby was orphaned as a cub and brought to the zoo in 1967.
The Zoo released a statement about Debby, who was considered the world's oldest living polar bear: "It is with great sadness that Winnipeg's Assiniboine Park Zoo must advise that Debby the polar bear -- one of the world's most-famous and loved bears -- was euthanized on Monday."
Zoo coordinator Gordon Glover said Debby was "without a doubt the most famous animal in (the zoo's) 104-year history."
News reports, AFTER THE JUMP...
Previously
Iceland Shoots Second Lost, Starving Polar Bear in a Month [tr]