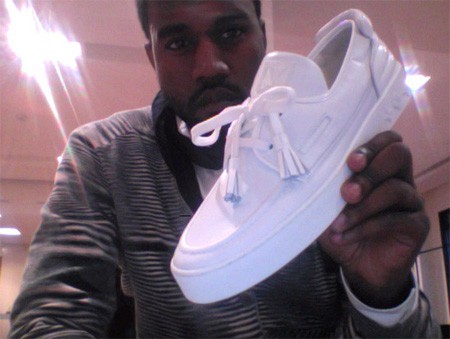 Kanye West shows off the shoe he designed for Louis Vuitton. Batch Please calls it "a deck shoe combined with an Air Force One." One commenter notes that "just b/c they are Louis V does not make them look like anything but footwear in a Boca Raton Hospice."
In related news, a recently-posted clip (from some time ago it seems) features Kanye discussing where he looks for his fashion trends — gay people.
Watch it, AFTER THE JUMP...
Related
Kanye West to Fans: Don't Use the Word 'Fag' [tr]