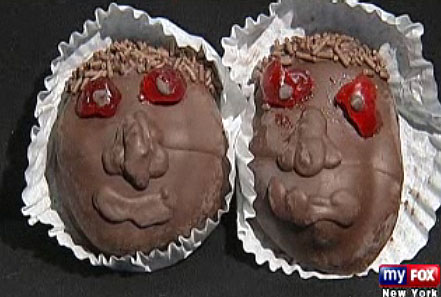 Via Gothamist comes news of a well-known Greenwich Village bakery, Lafayette French Pastry, that has apparently been selling "Drunk Negro Head" cookies in honor of Barack Obama.
Said the baker to a customer: "Would you like some drunken negro heads to go with your coffee? They're in honor of our new president. He's following in the same path of Abraham Lincoln; he will get his."
This report is so out there I thought it was some kind of bad, misguided lampoon, but I'm afraid it's not. Watch the MyFox report, AFTER THE JUMP...
Shame, Shame, Shame: Racist Cookies in 'Honor' of Barack Obama [myfox]