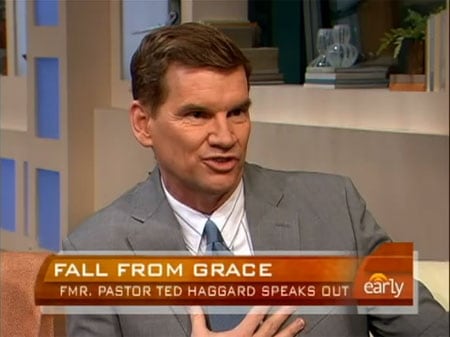 Tired of Ted Haggard yet? I pray we get some rest from this PR blitz soon but somehow I've got a feeling his mouth's not shutting anytime soon.
Unfortunately I'm without HBO so I haven't yet seen The Trials of Ted Haggard which aired last night, though no doubt many of you did. Please tell us your thoughts in the comments section. Haggard and his wife were interviewed about his time "in the wilderness" on CBS' Early Show.
Watch that interview, and a new clip with Grant Haas, the church volunteer who recently came forward, AFTER THE JUMP...