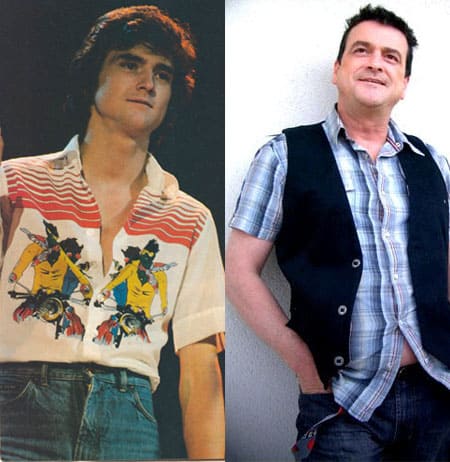 Some of you may remember the 70's band Bay City Rollers and its lead singer Les McKeown. McKeown recently appeared on a reality TV show about addiction, on which he told his wife he'd been having sex with men for years:
"His wife Peko was furious when Les admitted the truth while filming Rehab, a Living TV show about celebrities battling addiction. The show will be shown tonight at 9pm. She had flown to California with their 24-year-old son Jubei to support him. The Edinburgh-born star had been struggling with alcoholism for years and had been told by doctors he could die if he did not sober up. Les, 53, said his fascination with gay sex began when he was 'date-raped' by a man at the age of 19, at the height of the band's fame. Although he felt abused, he found he was attracted to men. He said he had had around a dozen lovers. He reportedly said: 'I've been a bit of a George Michael.' But he said these encounters never made him happy, and he began drinking heavily partly to block out he memory of the rape. He also admitted being unfaithful to his wife with other women."
McKeown says he's now "about 90 per cent fixed." He adds: "I've had 20 years of being an alcoholic and a secret bisexual so the other 10 per cent's going to take a little longer."
A Bay City Rollers refresher, AFTER THE JUMP...