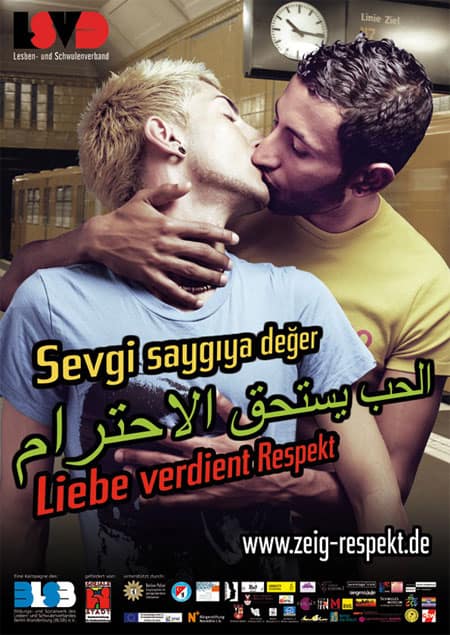 A new campaign against homophobia has launched in Berlin, sponsored by Germany's Lesbian and Gay Federation in response to recent anti-gay attacks in the city. The poster campaign, which began appearing yesterday, features three variations of a gay, lesbian, and heterosexual couple embraced in a kiss. It contains the words "Love Deserves Respect" in German, as well as Turkish and Arabic.
Said gay Berlin mayor Klaus Wowereit to the Berliner Voice: "Unfortunately, there have been many months of homophobic attacks. The mere fact that a kiss between two people triggers hatred and violence is sad and incomprehensible."
The two other versions, AFTER THE JUMP...
(via Têtu)