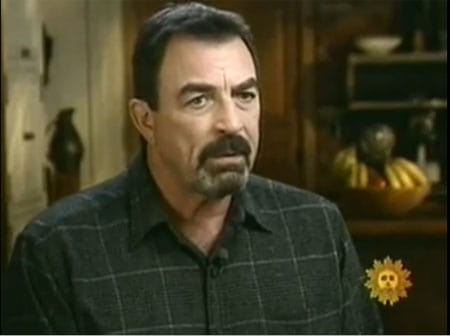 ON CBS Sunday Morning, Tom Selleck was asked about his early 90's lawsuit against tabloids alleging that he was gay. Said Selleck: "It has nothing to do with being gay. It has to do with … you made a choice in your life and you're married, and it would turn your life into a fraud."
Michael Musto says it was likely "Tom just worded his reply awkwardly" but wonders if Selleck thinks being gay is a choice.
Watch the interview (starts at around 5:37), AFTER THE JUMP...